Lindsay Lohan Is A No-Show At The Venice Film Festival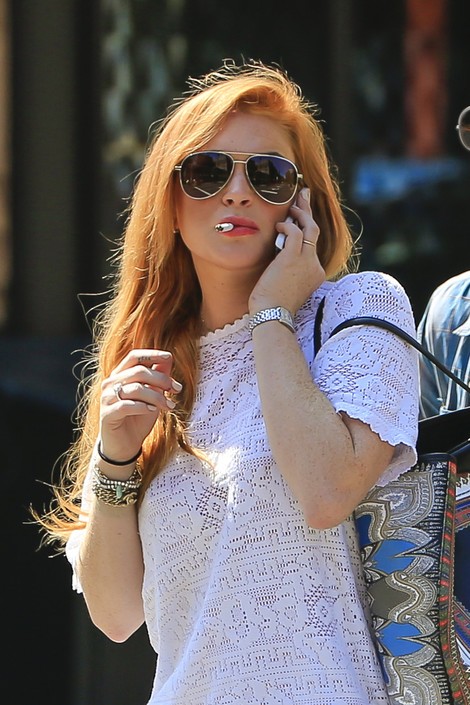 Lindsay Lohan, who recently completed a 90-day stint in rehab, decided against traveling to Europe for the Venice Film Festival this week to promote her new film "The Canyons."
Lohan, 27, said personal issues forced her to cancel the trip with director Paul Schrader, screenwriter Brett Easton Ellis and co-star James Deen.
It's also believed the actress listened to the advice of Oprah Winfrey, who interviewed the star the day after she left rehab. Winfrey told Lohan that it would be a bad idea to attend the event while she tries to remain sober.
At a press conference prior to "The Canyons" screening in Italy, Schrader told the media that questions about Lohan's personal issues were "off the table." However, he praised the actress for her work on his film and even compared her to screen icon Marilyn Monroe.
 
Schrader said, "They aren't the same as actresses, they are very different, but both have had trouble separating their professional lives from their personal lives."
Lohan was sentenced to rehab in order to avoid an eight-month jail term stemming from a car accident last summer. She still needs to complete 30 days of community service and go through a year-and-a-half of psychotherapy before she's free and clear.