Lindsay Lohan Heading to Trial: No Plea Deal in Stolen Necklace Case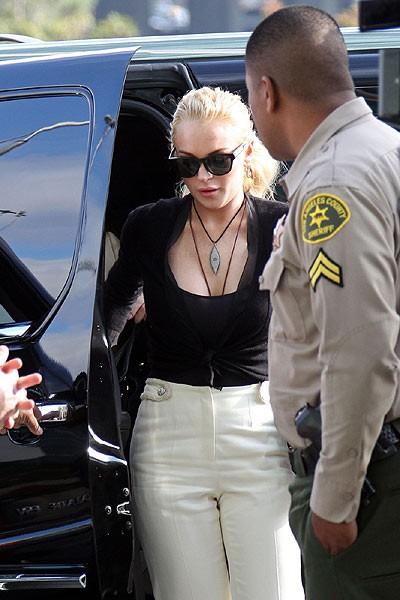 Lindsay Lohan made her second court appearance this morning relating to felony grand theft charges after allegedly stealing a $2500 necklace from a jewelry store in Venice, Calif. last month.

Lindsay appeared in court this morning with her lawyer, Shawn Holley, so that prosecutor Danette Meyers could offer a plea deal, but Lindsay was quick to turn it down, TMZ.com reports.

The Mean Girls star, dressed in a low-cut black blouse and white slacks, made her position clear, saying, "I didn't steal." She'll now stand trial and will most certainly find herself behind bars again if found guilty.

During the hearing, Judge Keith Schwartz told her, "I don't care that you're Lindsay Lohan"; making it clear that he would send her to prison if she changed her original not guilty plea. Schwartz explained that pleading either guilty or no contest would be clear affirmations that she violated her probation; which she's currently serving as the result of a misdemeanor DUI conviction in 2007.

In addition to jail time, Judge Schwartz also wants her psychologically evaluated.

Lindsay faces a year in state prison if found guilty; and she's due back in court on March 10th. She entered her original plea of 'not guilty' to the charges two weeks ago - looking equally as fantastic as she did today (pics).
Update: TMZ.com reports that Lindsay was offered a six-month jail sentence if she changed her plea.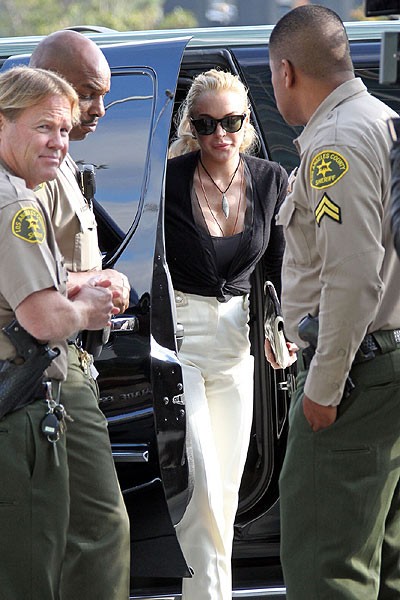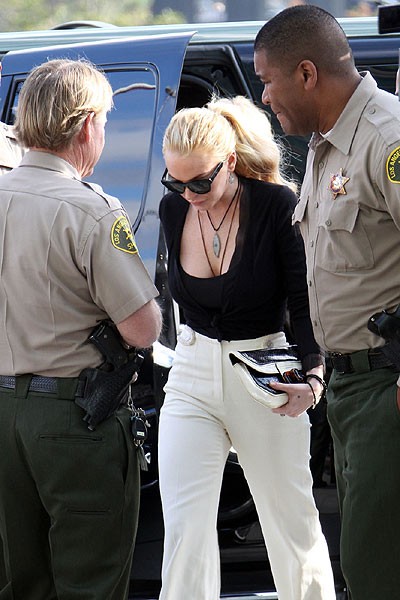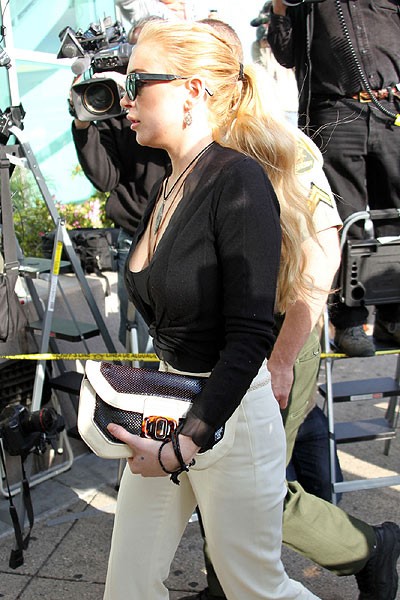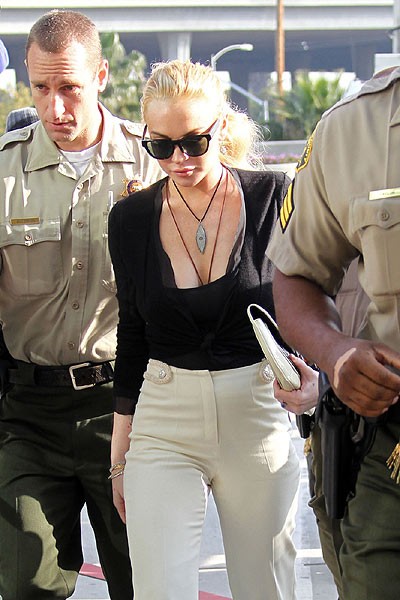 More on Lindsay's recent troubles:
-Lindsay Lohan: Let Me Take A Lie Detector Test!
-Lindsay: I Sent Flowers to Jeweler To Be Nice
-Lindsay -- My WHITE Dress Stands for INNOCENCE
-Get all the latest, up to date stories on Lindsay's saga - right here on Starpulse!
Click for more great Lindsay Lohan pictures: