Lindsay Lohan Handcuffed At Court Hearing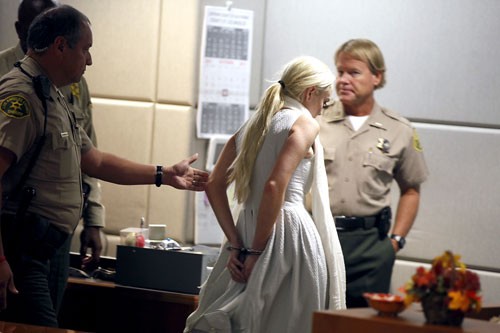 A judge has determined that Lindsay Lohan violated the terms of her probation for failing to complete the terms of her community service, according to multiple sources.

The actress was taken into custody this morning, and her bail was set at $100,000.  She is expected to post bail by the end of the day.

Lohan was ordered to servce 360 hours at the Downtown Women's Center, but she was "fired" from her service after she failed to show up on nine occasions. She reportedly only served 21 of the hours. She was ordered to do the community service as part of her probation following a 2011 shoplifting conviction.

Lohan could serve up to a year and half in jail, but the judge noted new laws and overcrowding makes that unlikely.