Lindsay Lohan Gets Into Another Car Crash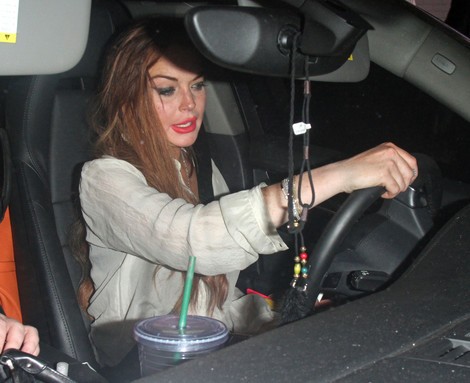 Lindsay Lohan may want to consider taking a driver safety course. The actress was involved in a fender bender just six weeks after wrecking her Porsche in a freeway crash.
According to X17online.com, Lohan was driving the same sportscar when she rear ended a Ford Mustang during a shopping trip.
The actress exchanged insurance information with the other driver inside the Chateau Marmont hotel, where she has been staying in recent months while she sells her Venice, Calif., home. Police weren't called to the scene.
In June, she collided with a tractor trailer on the Pacific Coast Highway in Los Angeles. The driver told TMZ.com the accident happened after Lohan swerved into the lane he was occupying and crashed into his vehicle from behind. Lohan was treated for minor injuries following the accident.
Last month she reached an out-of-court settlement stemming from a 2007 arrest for driving under the influence. Three men had accused the star of holding them hostage and endangering their lives after jumping into their car and embarking on a drunken drive through Malibu, Calif. She served one day in jail for DUI.