Lindsay Lohan Films Sex Scene For 'Canyons' & Makes Crew Strip Too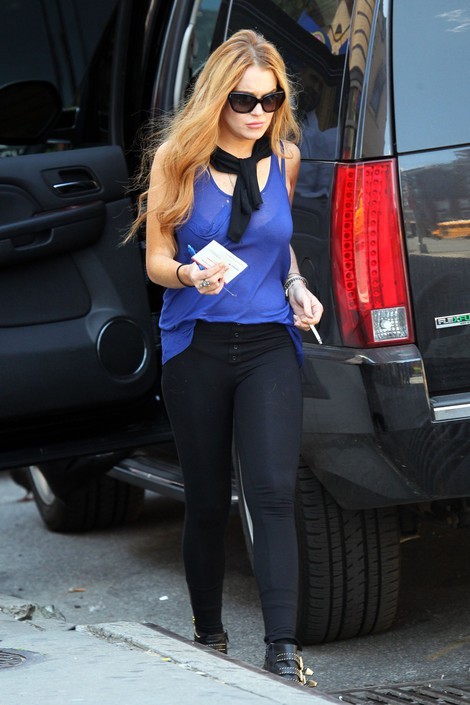 Even though she's posed nude for Playboy and gone topless for magazines, Lindsay Lohan was apparently uncomfortable shooting a sex scene in her upcoming film "The Canyons."
Her solution? Make others uncomfortable too.
The actress is making "The Canyons" with real-life porn star James Deen, and she insisted the 10-men crew shooting the scene only wear their underwear during the shot.
Strangely, they agreed.
The film is described as a post-noir sexual thriller about a group of 20-somethings who navigate life and sex in the hills of Los Angeles.