Lindsay Lohan Dressed to Kill for Court Hearing; Pleads Not Guilty to Felony Charge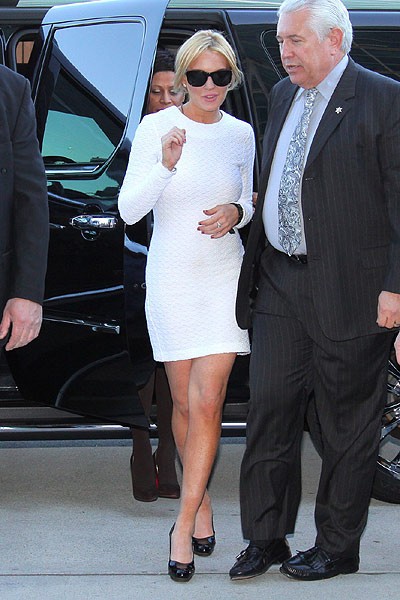 Lindsay Lohan dressed to kill for her court appearance on Wednesday afternoon.

The Mean Girls star showed up to the Airport Courthouse in Los Angeles in black sunglasses & black high heels and rocking a figure hugging white dress that reminds us of a particular Sharon Stone scene in Basic Instinct. You know the one we mean.

Lindsay was formally charged with felony grand theft after being acused of stealing a $2500 necklace from a Venice, Calif. jewelry store.

Just hours later Lindsay entered a plea of not guilty to Superior Court Judge Keith L. Schwartz, who handed Lindsay a stern warning.

"You're in a different situation now with a felony. You're no different than anyone else, so please, don't push your luck," he said.

Lindsay posted the $40,000 bail and will be free until at least her next court hearing.
More on Lindsay's recent troubles:
-Lindsay Lohan: Let Me Take A Lie Detector Test!
-Lindsay: I Sent Flowers to Jeweler To Be Nice
-Lindsay -- My WHITE Dress Stands for INNOCENCE
-Get all the latest, up to date stories on Lindsay's saga from TMZ - Right here on Starpulse!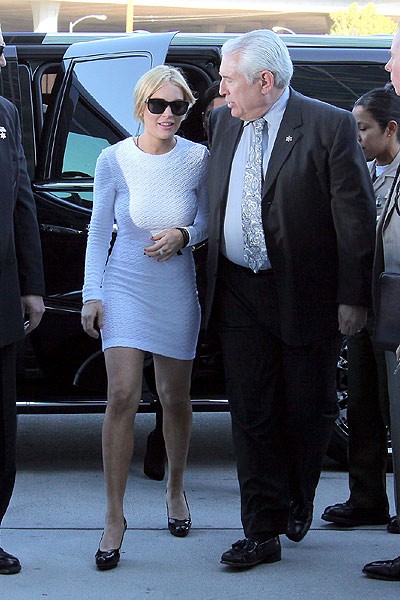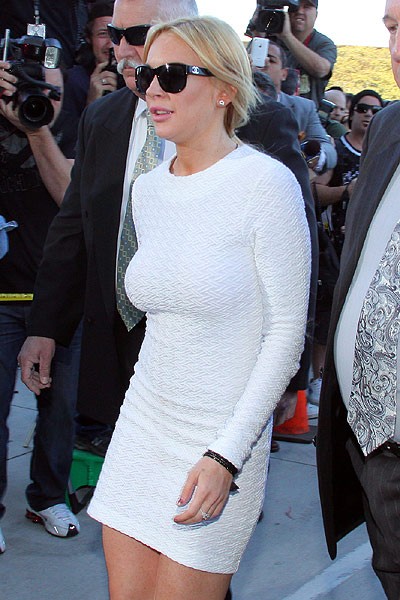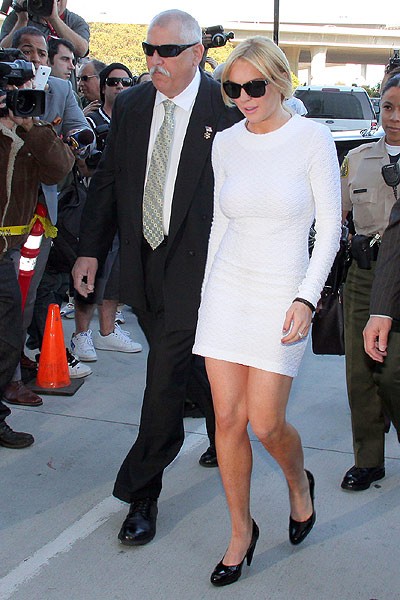 Click for more great Lindsay Lohan pictures: