Lindsay Lohan 'Devastated' By 'Liz & Dick' Criticism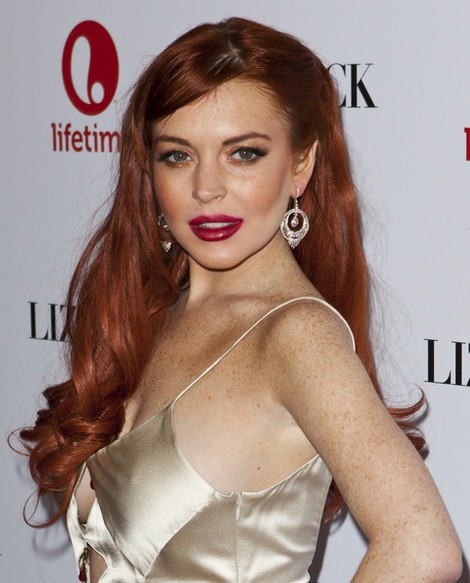 Lindsay Lohan thought the public would love Lifetime movie Liz & Dick, but she was wrong. A source says the actress is devastated by the criticism her latest work is receiving.
"She has got used to all the negative press around her personal life but this is the first time she has experienced it about her work. No matter how bad things were going for her personally, everyone would always agree that she was a great actress," a close source told Huffington Post.
That statement doesn't exactly stand up to snuff. Since 2006, Lohan has been in 5 films that rated below %20 on Rotten Tomatoes, meaning less than 20% of the critics that saw the film gave it a favorable rating. Surely Lindsay had an idea of their criticisms?
Still, Liz & Dick has been an easy lightning rod for critics. Some choice quotes:
"It should come as no great surprise that Lifetime's 'Liz & Dick' movie starring Lindsay Lohan is spectacularly bad." - Hollywood Reporter
"The recreated scene from 'Virginia Woolf' is absurd: It's as though Burton is trading barbs with a 14-year-old boy in drag." - San Francisco Chronicle
"There is drinking game fun to be had here" - Huffington Post
So what do you think? Should Lindsay have seen this coming?