Lindsay Lohan 'Delusional' On 'Liz & Dick' Set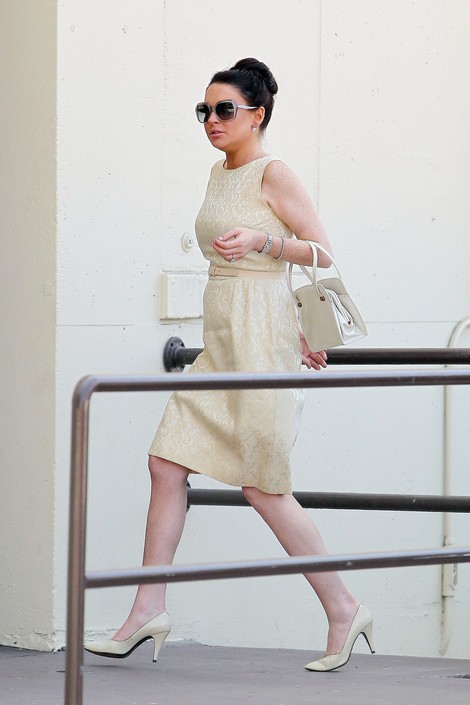 The cast and crew are getting sick of Lindsay Lohan's diva demands and poor acting skills on the set of Liz & Dick, according to a new report. The Daily has written a scathing story on a rebelling crew getting sick of Lohan and her "delusional" attitude.
An insider claims that Lohan shows up hours late to work and rarely knows her lines. She also demanded a huge A-list star for her comeback, suggesting names like Gerard Butler, Robert Downey Jr., or Brad Pitt to star beside her - despite the film being made for cable channel Lifetime.
"This is a made-for-TV movie. There's no budget for a big star," said a source, claiming that Lohan took out her anger on the actor that was hired, Grant Bowler. "[She has] been so mean to Grant that her comeback is in jeopardy."
The reward for putting up with all this? "The footage so far has been just awful."