Lindsay Lohan Dating Hot Israeli Girl?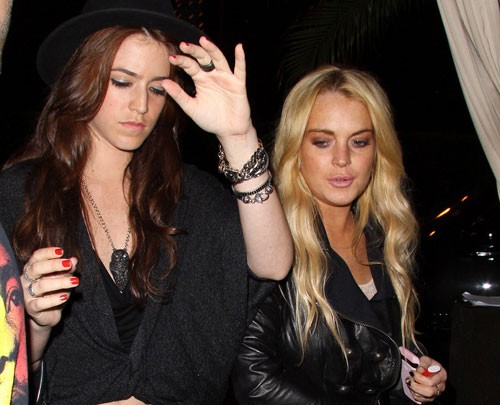 Lindsay Lohan is reportedly dating Eilat Anschel, a former member of the Israeli Defense Force.  According to TMZ.com, they met a while ago in Los Angeles, but the couple has been getting serious over the past month.
Eilat has been Lindsay's "shoulder to cry on" since the whole SCRAM debacle. And now Lindsay's reportedly obsessed with her new gal pal.
Samantha Ronson still "loves" ex-girlfriend Lindsay, but insists the public interest in their romance turned their relationship into a "headache." Their tumultuous romance came to an end last year and the split has been less than civil - the pair has reportedly been involved in several altercations on the Los Angeles club scene.
See more photos of Lindsay here!