Lindsay Lohan Could Go To Jail For Lying To Police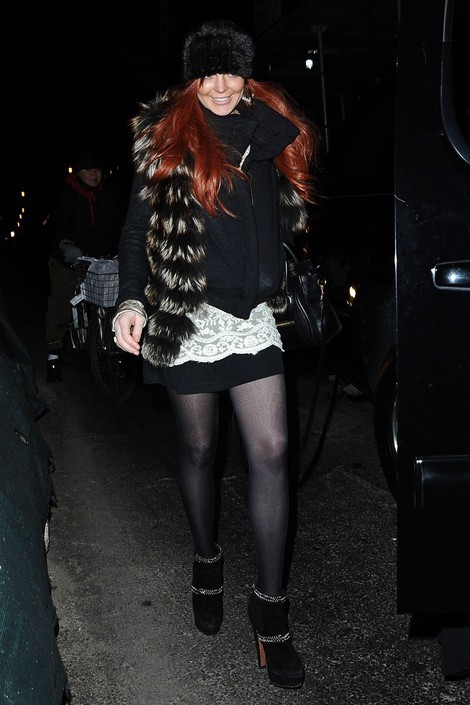 Lindsay Lohan told a little white lie and it seems she'll have to pay for it. Over the summer she was involved in a car accident, and she denied being the driver. In June her rented Porsche struck an 18-wheeler, and the actress told police she wasn't driving. Well, apparently she was. Several witnesses describe Lohan as the driver, and it's a misdemeanor to lie to police officers.
According to TMZ.com, the Santa Monica City attorney is filing a charge against the actress as early as this week.
Cops also found prescription dugs in her purse, although Lohan's lawyer Shawn Holley says the pills were properly used. Witnesses say the pills were also strewn across the interior of her car, but Holley was able to produce doctor orders that keep authorities from pressing charges of drug abuse.
However, Holley was still in transit when Lohan told police she wasn't behind the wheel - and when he arrived to make sure his client didn't say anything, it was too late.
Lohan is currently on probation for a jewelry theft charge that took place over a year and a half ago. If a judge determines that she violated her probation for obstruction of justice and lying to the cops, she could face jail time.
In October Lohan's publicist quit after working for the actress for two years. Over the past few months she has been accused of hitting a pedestrian, stealing jewelry during a party in L.A., getting into a fight with a guy over cell phone photos, and having a nasty argument with her mother that involved the police.
Where Lohan goes, trouble seems to follow.