Lindsay Lohan: 'Constantly Sending Me To Rehab Is Pointless'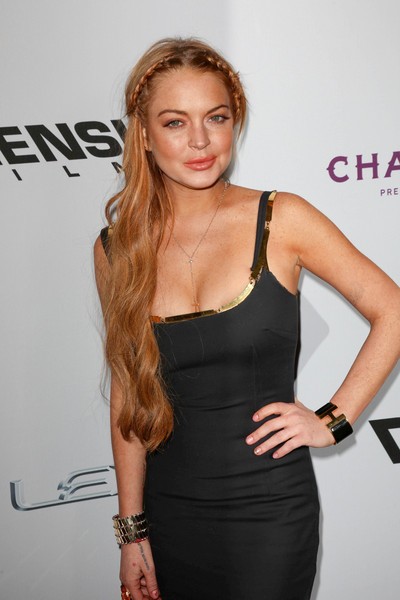 Lindsay Lohan opened up about her five visits to rehab in an interview with The Daily Mail's Piers Morgan on the eve of her sixth trip to a treatment facility, calling the court-ordered lockdowns "pointless" and "a joke."

The Mean Girls star was very candid in the interview, held just before she checked into the Betty Ford Clinic in California on Friday, and she says that rehab isn't going to solve any of her problems.

"I don't think there's anything wrong with people taking time to just be by themselves," she says. "I think people want to see me do that... I don't think it will be a bad thing for me to be away with myself for three months... (but) I don't think I need to be on lockdown for three months. I don't think that's rehab.

"I've been court-ordered to do it (rehab) six times," she adds. "I could write the book on rehab. Constantly sending me to rehab is pointless. The first few times I was court-ordered to rehab it was like a joke, like killing time... They just asked me the same old questions I'd answered before."

Lindsay was ordered to three months in rehab again earlier this year as part of a plea deal to avoid jail time for confessing that she lied to police about a 2012 car accident, which violated the probation she was handed for stealing a necklace.

She may think it won't be much help, but Lindsay does think it will benefit her.

"I look at it as a good thing," she says. "I can come back afterwards and be fully focused on work. But I think there are other things I could do instead of going to a rehab centre that would benefit me more. The best thing they could do for me would be to make me go abroad to different countries and work with children."

Lohan also explained that when she was shooting I Know Who Killed Me in 2007 it gave her nightmares, so she voluntarily stayed at a facility every night to have her own "live-in therapist."