Lindsay Lohan Confirms She Wrote List Of 36 Lovers While In AA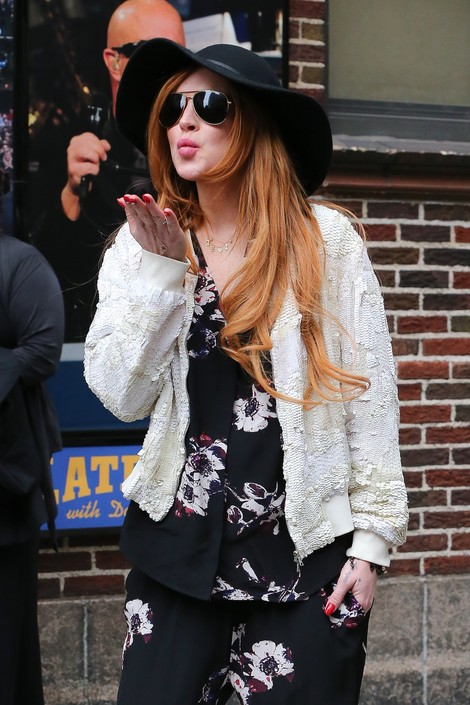 During an interview on "Watch What Happens Live" on Thursday, Lindsay Lohan admitted she did in fact write a list naming 36 former lovers that was leaked by In Touch Weekly.
The handwritten paper included celebrities such as James Franco, Ashton Kutcher, Heath Ledger, Justin Timberlake, Orlando Bloom, Zac Efron, Colin Farrell and Wilmer Valderrama.
Lohan talks about the list during the finale of her OWN network series "Lindsay." In a preview clip from the episode, the actress says: "The fact that that happened was not only humiliating, but just mean."
She adds: "The story's on Page Six right now. This actually really is annoying now. It's f***ed up and I don't want a part in it. "
She explained to Andy Cohen on Thursday that she wrote the list while in Alcoholics Anonymous. She said: "That was my fifth step in AA in Betty Ford. And someone, when I was moving during the show, must have taken a photo of it. So that's a really personal thing. It's really unfortunate."
Lohan recently said on "The David Letterman Show" that she's clean and sober; however, she was was spotted drinking alcohol at the at the Coachella Valley Music and Arts Festival in California last weekend.
The actress completed her sixth stint in rehab last summer.