Lindsay Lohan Clashes With Father, Doesn't Want Relationships With Half-Siblings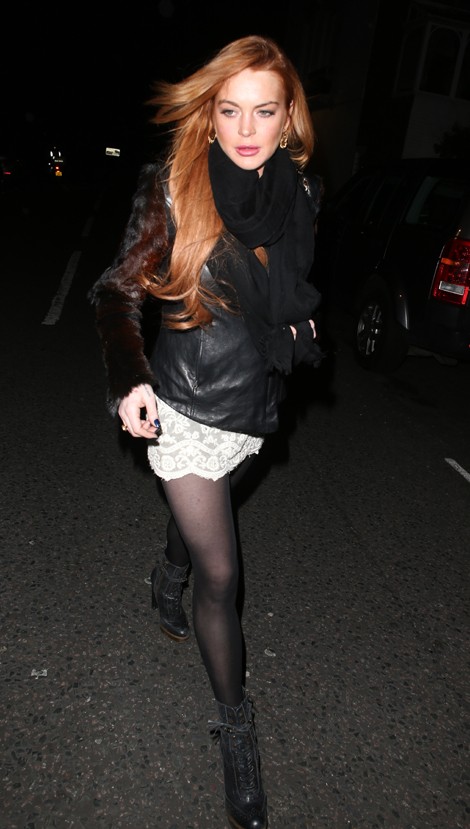 Lindsay Lohan has no desire to connect with her half-siblings on her father's side of the family. She said on her docu-series "Lindsay" on Sunday night: "My dad has this whole other life with all these other people that he's created...and I do not want to be a part of that...They are not part of my life and they never will be."
Michael Lohan has a daughter, Ashley, who was born in 1995 to Kristi Kaufmann, with whom he had a relationship with while separated from Lindsay's mother Dina. He also has a 1-year-old son, Landon, with girlfriend Kate Major.
Michael and Dina have four children: Lindsay, Cody, Michael Jr. and Ali.
During Sunday night's episode, Michael asked his daugther to help him buy a car for Cody. He said: "I have child support...that's supposed to be for the kids."

Lindsay fired back: "I do not want to talk about your two other random f---ing kids. Out of all of us Cody's the one that deserves something the most. It hurts me to see him not getting something that all his friends are getting...he doesn't have a dad to take him to soccer games...he needs his father."

Michael responds: "Your mother cut me out of his life."
Lindsay also got upset at her father for criticizing her friends, later yelling at him: "See, now you're getting me angry - because you weren't good for me for a long time in my life!"

Michael answered: "Well, if that's what you believe, that's fine, honey, I accept that though. I totally accept that."

She later added: "So my dad makes a nasty comment about my friends, it hurts me. They may go out and do what they want to do but they're not the kind of people who are going to do it around me, and that's what matters to me. They're good people. They've been there for me when I didn't have other people that were, you know, when other people weren't."