Lindsay Lohan Check Into Betty Ford After Fleeing Other Rehab Facility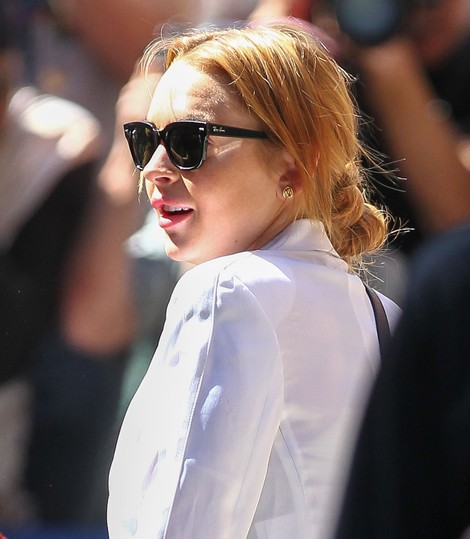 After leaving rehab in Newport Beach, Calif., less than an hour after checking in on Thursday, Lindsay Lohan admitted herself to the Betty Ford Center, according to TMZ.com.
The star's father, Michael Lohan, told the New York Daily News: "I just found out she's okay. According to the judge and the city attorney's orders, Lindsay has checked into rehab. I will not and can not disclose where."
Lohan was sentenced to court-ordered treatment after pleading no contest to charges stemming from a car crash in California last summer.
Her lawyer negotiated with court officials to change the venue of her 90-day treatment, and the actress traveled to nearby Rancho Mirage to register as a patient.
The Betty Ford Center has been providing alcohol and drug rehab treatment and services for over 30 years. According to the facility's website, "As one of the very few licensed chemical dependency recovery hospitals in the country, Betty Ford Center welcomes patients and their families from all over the world. The 20-acre campus provides a serene setting for the serious work of recovery."
The actress spent time at the Betty Ford Center in 2010; however, a member of the staff ended up suing her for assault. The case was later settled out of court.
Despite that incident, a source told PEOPLE: "She's looking forward to rehab. Betty Ford was the best she's been in a long time. She was happy and healthy there."
Lohan recently appeared in "Scary Movie 5" opposite Charlie Sheen.