Lindsay Lohan & Charlie Sheen To Play Lovers In 'Scary Movie 5'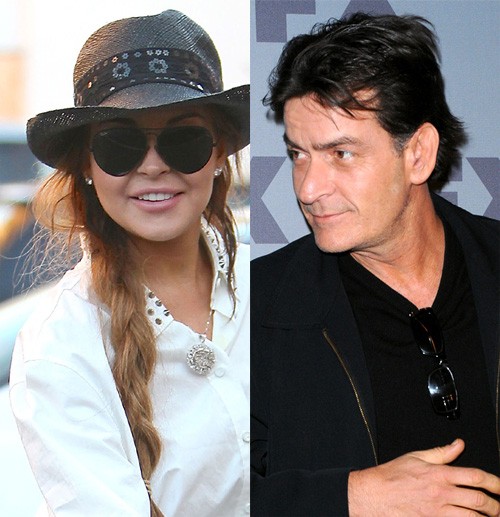 The upcoming horror parody "Scary Movie 5" will feature an interesting pair of on-screen lovers: Charlie Sheen and Lindsay Lohan.
Sheen, 46, and Lohan, 26, will portray "the world's hottest new couple," according to the Hollywood Reporter. The two stars have struggled with public breakdowns over the past 18 months, so perhaps making a mockery of themselves is one way to start over.
Unfortunately, their big-screen romance won't last very long - one of them will die. Since Sheen has already appeared in "Scary Movie 3" and "Scary Movie 4," we're betting it's Lohan who gets the ax (or strangled, or suffocated, or experiences some other horrible death).
Production on "Scary Movie 5" starts in September with a release date of 2013. Ashley Tisdale, Terry Crews and Erica Ash also star.