Lindsay Lohan Channels Elizabeth Taylor In First 'Liz & Dick' Trailer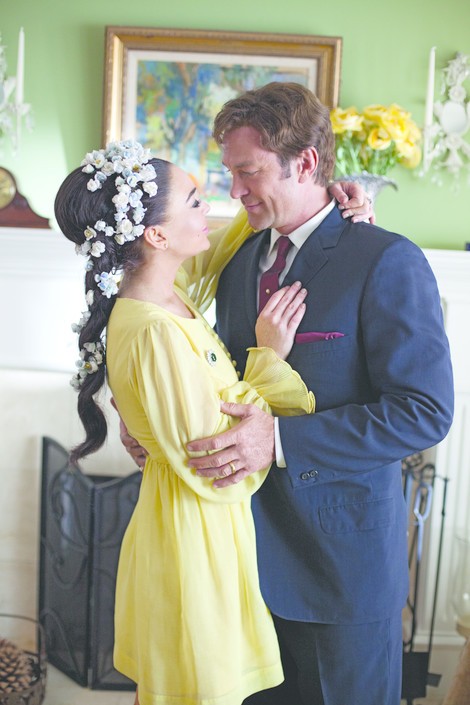 The first trailer for Lohan Lohan's Elizabeth Taylor biopic "Liz & Dick" has arrived! The much buzzed about made-for-television Lifetime movie trailer is just 30 seconds long, but it gives viewers a glimpse into how Lohan portrays the movie icon.

Word such as "Infamous," "Scandalous" and "Dangerous" scroll across the screen, and we first see LiLo as Liz by shouting, "You're screwing that witch!" and throwing something against the wall.
In the next scene, her co-star Grant Bowler (as Richard Burton), says, "God that woman knows how to make an entrance."

"They drink. They fight. They fornicate," a voiceover proclaims and we her Lohan's voice yelling, "I hate you!" and a second later the couple embraces in a bubble bath together.

Such drama! Lohan looks like she's overacting just a bit, and Bowler doesn't seem particularly compelling in the trailer. We have to wonder what Taylor would think?
Check it out: