Lindsay Lohan Celebrates Freedom With A Night On The Town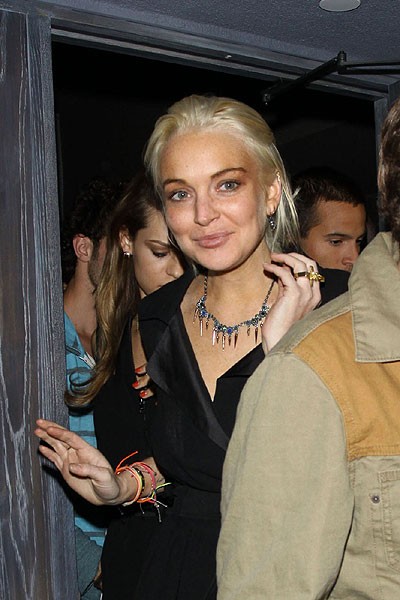 Less than a week after being ordered back to court and reprimanded for having a rooftop party, Lindsay Lohan is free and-- partying?

Lindsay celebrated the end of her house arrest at the Lexington Supper Club in Hollywood on Wednesday night, and we hear she even stumbled out of the private party afterward, which will surely start some rumors that she's drinking again. We don't think she's hit the bottle just yet though as she looks to be in good, ahem, spirits, following her 35-day house-arrest.

Earlier in the day Lindsay had her alcohol-monitoring ankle bracelet removed, and it seems she couldn't get out of her house fast enough.
She spent the night partying with friends, including actor Emile Hirsch.
With Fourth of July weekend kicking off Friday we're wondering if she'll be able to make it until Tuesday without falling off the wagon. We know we'll be partying!