Lindsay Lohan Brought To Tears By Oprah Phone Call On Letterman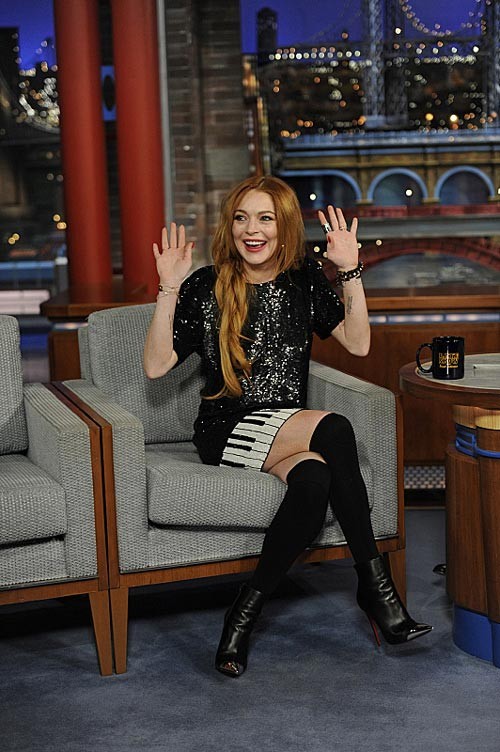 Lindsay Lohan was left in tears after prank calling Oprah Winfrey during her appearance on David Letterman's "Late Show" Wednesday night.

During her interview, Lohan asked the host to call Winfrey, something he reluctantly agreed to do after some prodding.

"Yes, can I speak to Oprah Winfrey please? Hi, this is, uh, Lindsay Lohan's secretary," Letterman said in a funny voice, before just adding, "It's Dave, Oprah. It's Dave."

Winfrey has been one of Lindsay's biggest supporters and a mentor to the troubled actress since she completed a court-ordered rehab stay last summer. She produced a reality series about Lindsay's progress for her OWN network, and brought Lindsay to tears when she explained how proud she is of the progress the troubled actress has made.

"I think she's doing OK... I think she's doing really OK," Winfrey said. "I think to have cameras following you around for every phase of your life and you're trying to pull your life together, I think that's a really difficult thing.

"We're really pleased that she's making some progress."