Lindsay Lohan Attending White House Correspondents' Dinner - See Guest List Of The Stars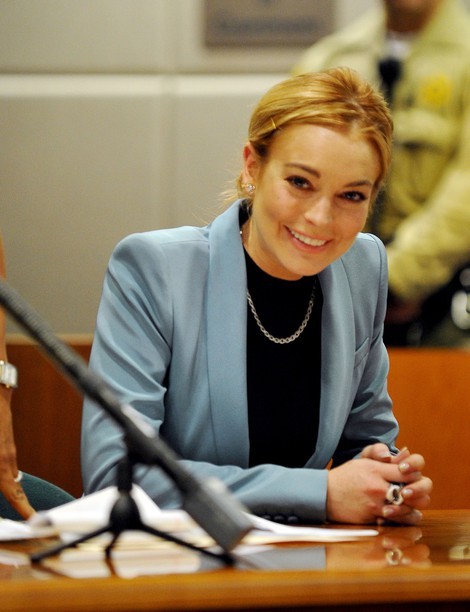 The White House Correspondent's Dinner is one of the few times we get to so many Hollywood stars rub elbows with politicians. Every year, news sources get to choose big names to escort them to the dinner - so who's on the guest list this year?
Of course, the guest list is always up for discussion and usually points to trends at the time - Ozzy Osbourne was on the guest list in 2002, when The Osbournes was a hot reality show. Something tells us he's not going to be invited again soon.
Lindsay Lohan is the big surprise, given her recent troubles. Greta van Susteren of Fox has made the star her guest... and Lohan's defense attorney will be tagging along. You can't make this stuff up. Fox News will be taking Kim Kardashian and her mother Kris Jenner.
Another interesting pick: Uggie, the dog from The Artist, will be attending thanks to the Washington Times (his trainer will go as well, natch).
As for "usual" stars: George Clooney and his girlfriend Stacy Kiebler are making a date out of it with Time's blessing; Paul Rudd and Elizabeth Banks will be attending via ABC; couple and True Blood co-stars Anna Paquin and Stephen Moyer will go thanks to the Huffington Post.
Jimmy Kimmel will be hosting the event on April 28.