Lindsay Lohan Arrested For Leaving The Scene Of An Accident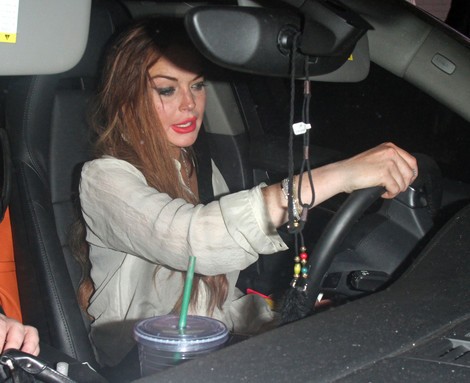 Early Wednesday morning Lindsay Lohan was arrested for allegedly hitting a pedestrian with her vehicle in New York City and fleeing the scene.
Lohan was pulling into a parking space in downtown Manhattan when she collided with a man standing nearby. She reportedly hit his knee, according to TMZ.com. While the man checked for damage, the actress left the scene and walked into her nearby hotel.
A witness called police, and officers arrested Lohan. She was booked for leaving the scene of an accident and was eventually released from custody.
The man Lohan hit reportedly went to a nearby hospital but details of his injuries have not been released.
Earlier this week Lohan called out fellow actress Amanda Bynes for not getting properly punished for her recent motor vehicle-related incidents. Bynes has been hit with a DUI charge and two hit-and-run charges in the past couple of months. Her car was recently impounded.