Lindsay Lohan Angry At Gossipers For 'Fabricating Lies' About Jewelry Theft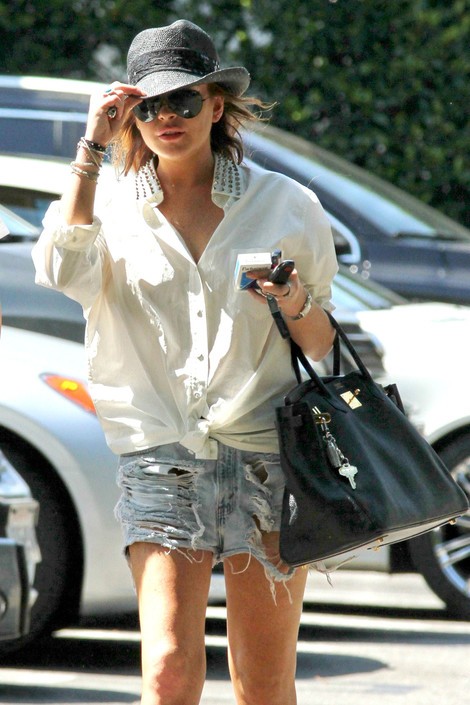 Sometimes it's tough for a convicted criminal to be trusted, and Lindsay Lohan is no exception. The actress attended a house party in Hollywood last weekend where some jewelry was stolen, and although Lohan cooperated with police and insisted she had nothing to do with the missing gems, the media hasn't been very kind.
Some critics doubt the star's innocence since she was previously convicted on a misdemeanor theft charge. Last year Lohan was sentenced to 120 days behind bars and 480 hours of community service after allegedly stealing a necklace from a jewelry store. She wound up serving her time under house arrest due to jail overcrowding.
But Lohan is fighting back against the latest accusations. She posted on Twitter, "All of this negative press is BS.... Whenever I'm doing great, people fabricate lies. It's such a shame. I'm just sayin."
The actress recently wrapped filming on made-for-television movie "Liz & Dick" about Elizabeth Taylor. She stars in the 2013 film "The Canyons" opposite porn star James Deen about youth, sex, and glamour in Los Angeles.