Lindsay Lohan Admits To Screwing Up By Drinking Wine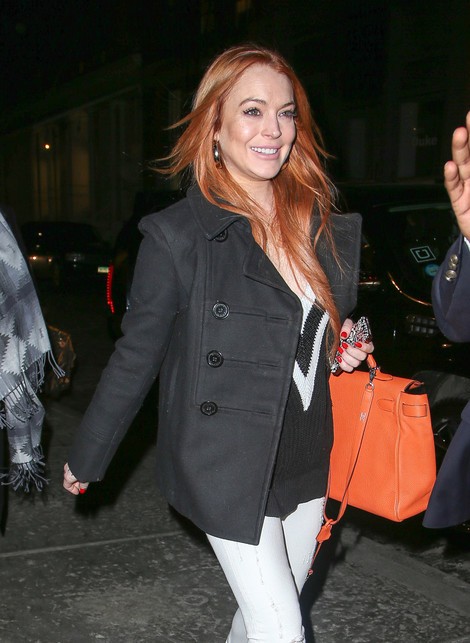 Lindsay Lohan hasn't exactly remained sober since leaving rehab. The actress has confessed that she slipped by indulging in some wine.
Lohan was released from a court-mandated stint in rehab in July 2013, and she vowed to stay away from drugs and alcohol.  During Sunday night's episode of her docu-series "Lindsay," she admitted that she slipped.
Her life coach AJ Johnson confronted her and asked if she had been drinking, claiming her mother Dina had seen her with alcohol. Enraged, Lohan took off. She later fessed up, claiming a boyfriend influenced her to do it.
She explained: "I rushed into a relationship... and I jumped right into a relationship where we weren't on the same page. I wasn't considering the fact that the person I was seeing does drink and yeah... I had some wine... Yeah, f**k it, I screwed up and that's OK."
Lohan felt very guilty about the incident and promised it wouldn't happen again.