Lindsay Lohan Adds To List Of Celebrity 'Jail Fashion' (Video)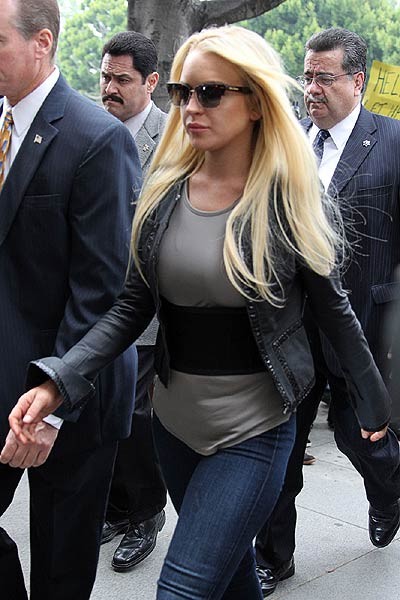 Lindsay Lohan was adding to a list of celebrities looking good doing the perp walk when she surrendered to authorities Tuesday morning.
Just because you are on your way in or out of jail doesn't mean you shouldn't look good doing it. In 2005 Martha Stewart walked out on her way to freedom from prison holding a handmade poncho a fellow prisoner made for her. In a bizarre twist, her fans began searching for tips on how to re-create the item!
Naomi Campbell reported to community service several times in 2007, wearing different outfits each time. Most of them featured fur and high heels - not exactly clothing for labor.