Lily Lane: Reaching For The Stars
The music industry is a tough one to crack — and Lily Lane knows it. The New York-based singer-songwriter has been going after her dream of being a professional musician for years and it is finally turning into a reality after years of hard work.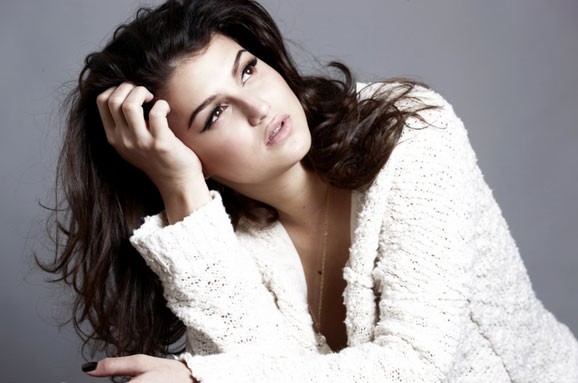 22 year old Lily Lane released her four-track EP Nothin' But Trouble earlier this year to much acclaim, with the EP's lead single "Nothin' But Trouble" being featured numerous times on hit ABC Family television series "Pretty Little Liars". With her retro-licious tunes and skillful mind that turns her experiences and emotions into something so musically alluring, there is no doubt that Lily is on her way to making a name for herself. Having opened for big-name artists like Big Time Rush, Cody Simpson, Flo Rida and Enrique Iglesias, that should pose no problem for the talented young singer.
Lily took some time to chat with Starpulse about her unique sound, having her music featured on "Pretty Little Liars" (Ashley Benson and Holly Combs are big fans), comparing New York & Los Angeles and her thought process when it comes to songwriting.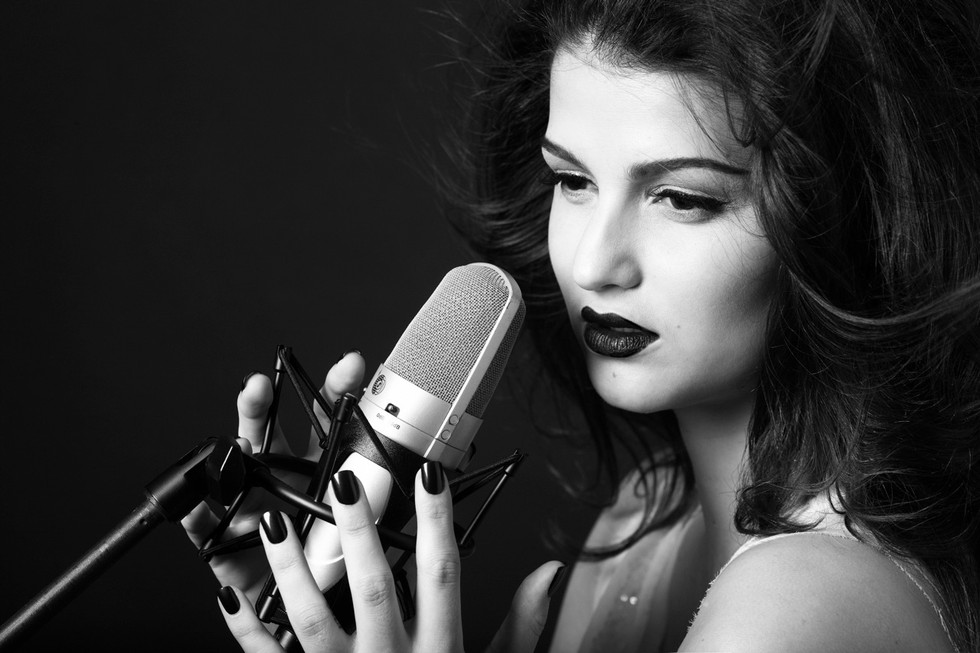 Tell us a little bit of yourself and your music.
My name is Lily Lane, I'm 22 years old and I live in NYC. I write neo-soul/alt-pop music.
What was the process of putting together your EP Nothin' But Trouble like?
It was a long time coming, about two years of hard work, dozens of songs written and recorded, and a roller coaster worth of emotions went into this EP. It was fittingly, nothin' but trouble at times, but I couldn't be any prouder and happier with the final product. "Nothin' But Trouble", the title song, was one of the first songs my team and I wrote in L.A. last year, and it gave us a glimpse of the magic we continued to strive for on every song until we had the four perfect songs for the EP. 
Your music is more on the retro side — what inspires your sound?
My sound and style is all inspired by classic, timeless music and film icons- Bridgitte Bardot, Marilyn Monroe, Jackie O, Etta James, Ella Fitzgerald, pretty much everything from the Motown-era and more modern musicians like Amy Winehouse, Joss Stone, et cetera.
You've shared the stage with a number of big-name artists such as Big Time Rush, Flo Rida and Cody Simpson. Which act was your favorite to open for?
My favorite tour to do was the Big Time Rush tour, because it was my first experience playing a big 5,000+ person tour. I felt for the first time like I was living the dream I'd always wanted to, playing shows every night, being confident in myself and my show and experiencing it all with wonderful people, who showed me the ropes and welcomed me into their tour family with open arms. 
"Nothin' But Trouble" was featured on "Pretty Little Liars". Did you see a sharp increase in the popularity of the song after the episode aired?
Yes, it was an amazing experience having "Nothin' But Trouble" as a recurring song on "Pretty Little Liars" because it opened up their entire fan base to my music, and I got to see my music used in a context that I hadn't necessarily written it in (in the show, it was used to show the complexities between a romantic teacher-student relationship during a murder mystery). The EP was released to coincide with the airing of my song on the show, so it all happened at once and there was no increase because the song wasn't released before the show aired, but "Nothin' But Trouble" was definitely the most popular song on the EP because of the show. I think a lot of the excitement over the song is not just owed to the TV show using the song so many times, but also to the cast for being so supportive of "Nothin' But Trouble" (Ashley Benson and Holly Combs both tweeted two weeks in a row about how much they loved the song).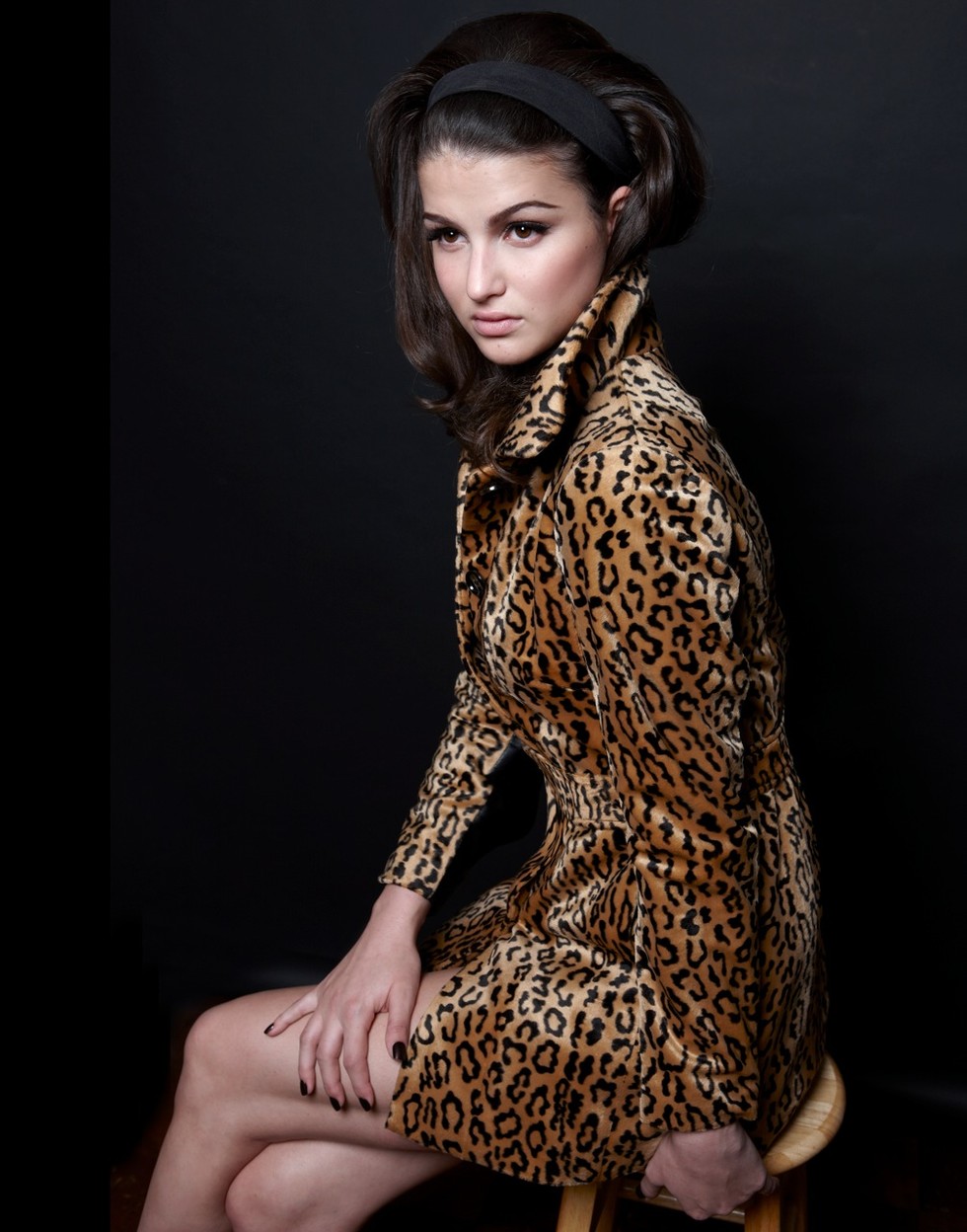 What is your songwriting process like?
Wherever I am, I am constantly writing down lyrics when inspiration strikes me. Often times, I'll be in the studio and hear a beat or a chord progression, and it will move me to hum a melody over it, which I then give lyrics to and build the song around that chord and melody, letting it grow from there. If I'm in the studio or a writing session and have a great melody but I am stuck on the lyrics, I look back at lyrics I've written down randomly over the years to spark inspiration and bring me back to the emotion that got me inspired to write at that time (I have dozens of word documents on my computer, half filled journals in my apartment, and notes on my phone of these). I try to keep the lyrics and message central to each song, as well as finding a catchy melody, so people can listen, relate, and be compelled to sing along. 
How has your life changed since you began pursuing music professionally?
It has changed drastically, because I am so much happier now. I wasn't always the happiest person — I went through a lot of pain growing up while trying to find the light at the end of the tunnel, which was adolescence. Music became my light. 
What are some of the upsides and downsides of being in the music industry at such a young age?
The upside is getting to do what I love at such a young age, meet and work with amazing talents, experience things I wouldn't be able to in any other industry, and reach/connect to people with my music. The downside is not being taken seriously and having to worry about being taken advantage of because of my age, which people could assume would make me naive. Also, the criticism is a lot to take when you're young, and so much is expected of you in terms of the way you look and how harshly you are judged. Thankfully, even though I'm young, I've been going after this dream for years so I'm aware of the downsides and I try not to let them affect me. 
New York vs. Los Angeles – what's your opinion on the music scene in these two music cities and which city do you think is more conducive for a young musician such as yourself?
I think they're both wonderful places, and it really depends on who you are and what kind of music you make — the music scene is wonderful in both places, so it's really about which environment you work better in. I am based in New York but I spend a lot of time in L.A. because it is such a hub of popular music and culture. I know a ton of wonderful artists who are based in L.A. and who love it there, but for me personally, L.A. with its perfect weather, and gorgeous people, I find myself more distracted and less productive. New York moves faster, compared to L.A. where everything is more slow and chill. In New York, I'm constantly hungry for the next song, the next moment of inspiration, the thrill of the city; whereas in L.A., I feel more relaxed and laid-back. However, I've written some of my best songs in L.A., though the emotions and incidents I wrote about, I experienced in NYC.
What are some of your favorite songs at the moment?
Right now I'm loving "Fancy" by Iggy Azalea/Charli XCX, "Mine" Beyonce featuring Drake, "Give Me Love" by the amazing Ed Sheeran and "Me and My Broken Heart" by my friends Rixton!