Lily Collins Says She Wanted To Enter The Entertainment Business Using Her 'Own Path'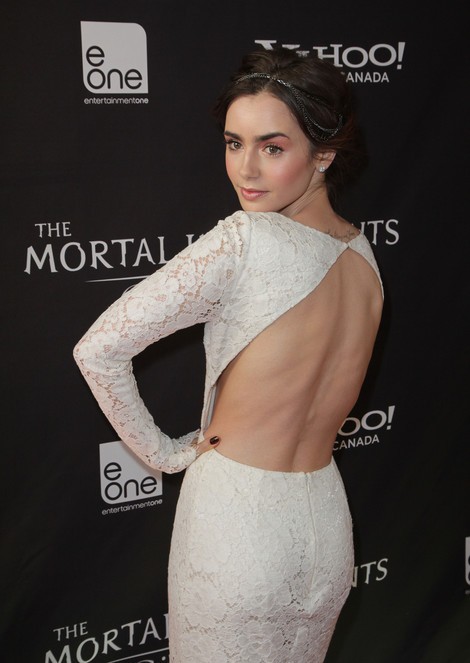 Phil Collins' daughter Lily wants to make it in Hollywood without her famous father's assistance.

The British beauty doesn't want to rely on her Genesis star dad's contacts to forge her own career path, and insists she didn't have a helping hand when it came to her movie career.

She told the Daily Mirror: "His being in the entertainment business is great in that we can really relate to each other. But at the same time, I wanted to enter into it in my own way and on my own path. I love, respect and admire what he has done, but at the same time tried to do it on my own."

The 24-year-old actress wasn't nervous about meeting renowned Hollywood stars like Julianne Moore and Julia Roberts so early on in her acting career - which she began in 2009 with a guest slot on 90210 and a role in The Blind Side - because she was used to growing up around famous people.

Lily explained: "I may have grown up with certain people that were talented and that my family knew. I didn't really regard them in any other way than family friends."

The star has enjoyed her swift rise to fame so far and hopes to be able to continue the same level of privacy she has always has, despite her profile being raised.

The Mortal Instruments actress said: "I do feel very lucky in how quickly it happened. I did a show when I was two, but I didn't start acting as a child. I wanted to go to school every day, be with my friends and really have that experience.

"I purposely waited to start auditioning and acting until I was ready. I've also been very careful about keeping my private life private and trying to do this the right way, for me. Everyone has their own process."