Lily Collins Is Snow White Pretty & Pale At 'Mirror Mirror' Premiere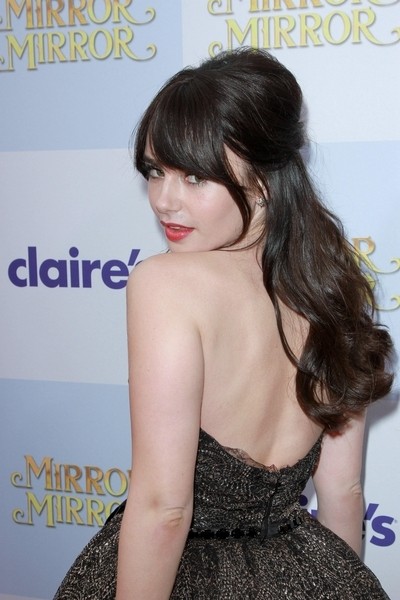 Up and comer Lily Collins attended the "Mirror Mirror" Los Angeles premiere on Saturday looking lovely in a billowing black strapless dress. Collins, daughter of veteran rocker Phil Collins, plays Snow White in the adventure film.
In the movie, Prince Alcott (Armie Hammer) falls for angelic Snow White while the jealous Evil Queen (Julia Roberts) seizes control of a magical kingdom and casts the orphaned princess into exile.
Lily's co-star Armie was notably absent from the premiere after missing his flight. He arrived in Los Angeles later in the evening in time to attend the afterparty at the Roosevelt Hotel.

Last night's event also marked Collins' 23rd birthday, and she was given a large cake in the shape of an apple.
Collins was injured on set during a particularly harrowing sword fighting scene. She told Stella magazine, "There were 150 sword moves and Armie smacked me several times. No blood was drawn, but I was so bruised. It doesn't matter how much padding you wear, those swords are lethal."
Check out more photos of Lily...