Lily Allen To Join Miley Cyrus On Tour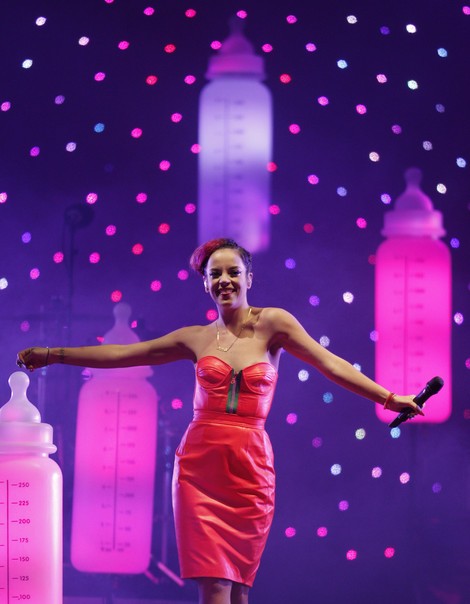 U.K. pop star Lily Allen will be joining Miley Cyrus on several dates during her U.S. tour. The outspoken British singer has been added as an opening act for seven shows during the next leg of the "Bangerz" tour, starting Aug. 1.
Allen's performances will be a warm up for her own North American tour dates, which are scheduled to kick off Sept. 9 in Miami, Fla.
Allen is a big Miley Cyrus fan. Back in May she called the former "Hannah Montana" star a "fearless b***h" during a gig in New York City.
Meanwhile, Cyrus stars in an upcoming two-hour concert special on Sunday, July 6, on NBC. Footage will center on the star's gigs in Palau Sant Jordi in Barcelona, Spain, and the MEO Arena in Lisbon, Portugal.