Lily Allen Named New Album 'Sheezus' Because She's A 'Massive Fan Of Kanye West'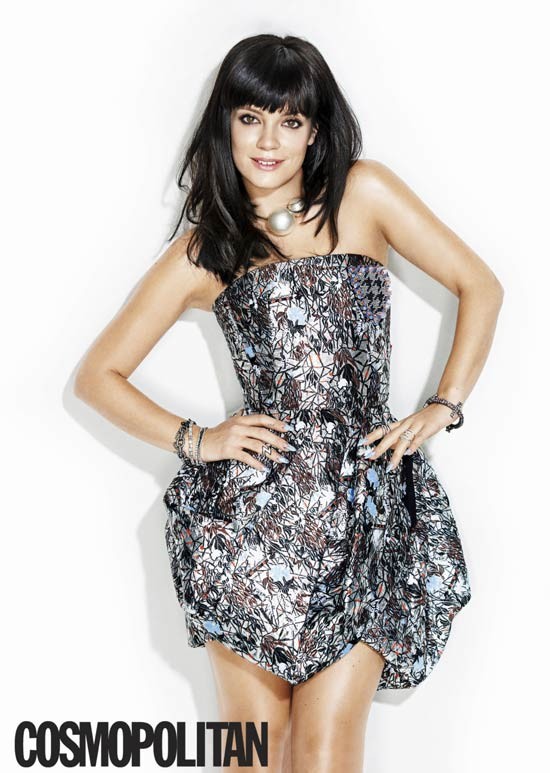 Lily Allen is set to release her first album in five years, and the singer discusses why she named the album "Sheezus" in the June issue of Cosmopolitan magazine.

"Because Kanye West, who I'm a massive fan of, had an album called 'Yeezus,'" Allen says about her new album title. "I respect him for many different reasons, not just his music but also as a personality. He is always open, honest, true to his word, and doesn't give a hmm-mmm what anybody thinks.

"If that makes him Yeezus, then I sure as hell will be Sheezus."

Allen also reveals what it was that made her want to become a star, and it has nothing to do with music.

"My dad's an actor, and he took me on location once when he was shooting a film. He must have been really hungover, because his assistant came, woke him up, pulled him out of bed, gave him a cup of coffee, ran him a bath, then got him dressed and put him in a car," she explains. "I was like, 'That's cool. I'd like to live like that.'"

Lily's new album and the June issue of Cosmo are both out Tuesday, May 6.