Lilith Fair A Big Success Despite Canceled Shows

The summer's Lilith '10 tour has been ruled a charity success, despite the cancellation of dates - the roving all-women concert has raised more than $500,000 for North American organizations.

The tour had a shaky start as acts like Norah Jones and Kelly Clarkson pulled out amid poor ticket sales, but organizers refused to give up on Lilith - and now charity officials are saluting the efforts of co-founder Sarah McLachlan, Mary J. Blige, the Indigo Girls and their tourmates.

Lilith '10 recently wrapped up its 23-city run and now there are plans in motion to take the concept to Australia later this year - as A Taste of Lilith.

McLachlan admits she's proud with the cash raised by the tour: "I have a moral and social responsibility as a human being to give back what I can.

"Lilith 2010 was an amazing experience for me on so many levels. It felt so great to be back out on the road and sharing the stage with so many talented women. For me, Lilith has always represented a sense of community, and that's the greatest thing I take away from these shows. To be able to create an environment where both established artists and up-and-comers can join together, learn from one another and feed off each other's energy is such a great gift."

The Lilith '10 tour contributed $200,000 to local women's charities in each of the markets with another $300,000 going to the I4C campaign.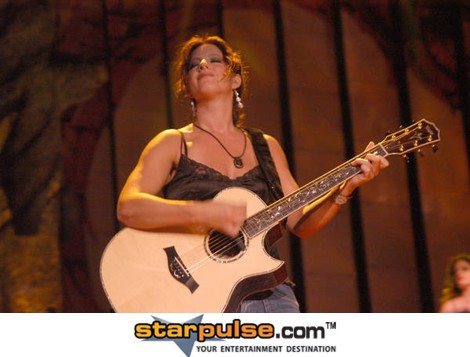 Click for more great Sarah McLachlan pictures: