Lil Wayne's Mom Urged Him To Quit High School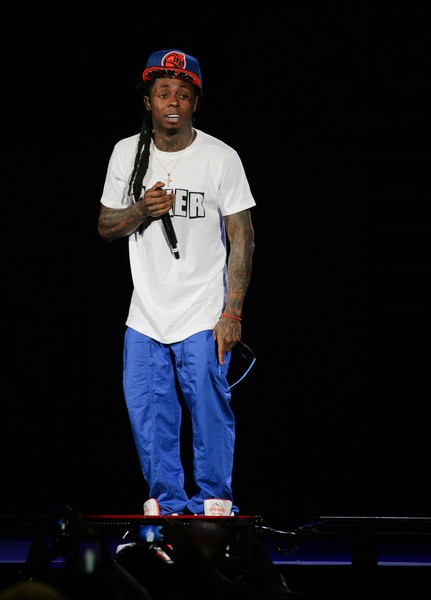 Lil Wayne's mom encouraged him to drop out of high school.

The 30-year-old rapper, claims his mother advised him to quit school when he was 14 so he could focus on his music career but insists he will be stricter on his own kids.

The Lollipop hit-maker, who has four children, Reginae, 15, Dwayne III, five, Cameron, four, and Neal, also four, from four different relationships, told Katie Couric in a new interview that will air on Monday  that he has no regrets about his decision.

He said: "Not at all. I mean, kids please finish high school, and all my kids, you are finishing high school, but it was my mom's idea (for him to drop out).

"I had an album out. I was platinum already, thank God, and I was still trying to go to regular public school and she stopped me getting ready for school one day. She was walking past the room, I'll never forget she was on the phone with somebody talking loud and she walked past my room and she saw me putting my bag on my back and she said, 'you going to bring that to school with you?' and I remember I asked her, 'you don't want me to bring it?' and she thought about it and said, 'I do.'

"Two minutes later she walked back into the room and she was still on the phone and said, 'you don't go to school no more, you're getting a GED.' I said okay."

He added: "So I got a GED and went to college."