Lil Wayne Removes Footage Of Stepping On Amerian Flag From 'God Bless Amerika' - Watch It!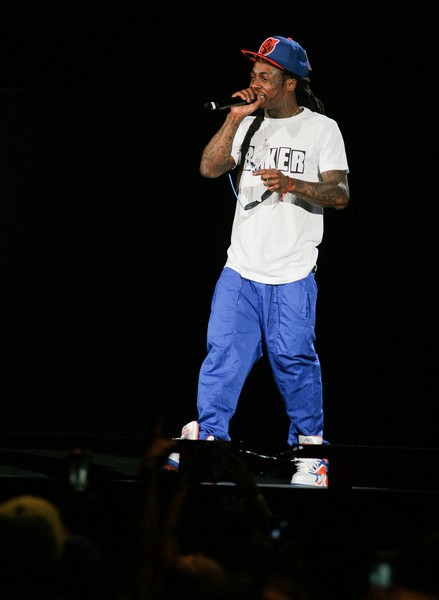 Lil Wayne has removed the footage of himself stepping on an American flag in his latest music video, "God Bless Amerika." The rapper was criticized last month after he appeared to intentionally dance on the symbolic material.
Video from the shoot depicted a U.S. flag being dropped to the ground and the rapper walking back and forth on it. The video was directed by Eif Rivera and was filmed in Weezy's hometown of Hollygrove, New Orleans.
In response to the outroar, Lil Wayne apologized on Facebook: "I didn't step on the flag on purpose! It's a scene in a video where the flag drops behind me and after it drop it's just there as I perform."
He added, "It was never my intention to desecrate the flag of the United States of America. I was shooting a video for a song off my album entitled "God Bless Amerika". The clip that surfaced on the Internet was a camera trick clip that revealed that behind the American Flag was the Hoods of America."
U.S. law dictates that the American flag should never touch the ground or be stepped on.
Check out Weezy's new video below (warning - it contains explicit language.)