Lil Wayne Opens Up About His Past, Purple Drank & More On VH1's 'Behind The Music'

The music television series "Behind The Music" returned to VH1 Thursday, September 10, after a 3-year hiatus. The first episode chronicled the life of Grammy award-winning rapper
Lil Wayne
. The rapper that hailed from New Orleans spoke in depth about his childhood, which included growing up with an abusive father, shooting himself in the chest with a pistol at 11 years old, and getting his start in music before the age of 18.
With a joint filled with marijuana held in his left hand, Lil Wayne (real name Dwayne Michael Carter, Jr.) spoke about his rise out of hard-living and upgrading to the life of the wealthy. Growing up in New Orleans was not easy as made clear by the rapper and work associates that included his mentor Bryan "Baby" Williams; however, Lil Wayne managed to turn lemons into lemonade by using poverty as inspiration to earn more in life.
Lil Wayne said that his start in music came in the form of making rap appearances at block parties and using the crowd as his audience. From there, the rapper soon auditioned for Baby along with his brother Ronald "Slim" Williams who were both running their independent label Cash Money Records. The partnership would later turn lucrative when Lil Wayne teamed up with fellow rappers
Juvenile
, Turk, and BG to form the labels first group Hot Boys. Lil Wayne would eventually go on to establish a solo career gaining fame with his 2004 release
Tha Carter
.
After "Tha Carter" and his follow-up album
Tha Carter II
hit stores, Lil Wayne found himself in a career standstill with his star slowly starting to dim. He then realized that it was important to make a much needed change. At that point the rapper, who had a large amount of songs written, decided to record all of his songs at once so that he wouldn't have written songs left to clog his creative energy.
In a song that lasted 35 minutes, the rapper dropped a record breaking 10,000 bars. From then on, Lil Wayne adopted a new music habit of creating and recording songs without writing his lyrics down, only entering the recording booth with his voice and his thought pattern. The new formula would pay off well helping Lil Wayne to sell 1.5 million copies of
Tha Carter III
in its first week earning himself numerous accolades, notably four Grammy awards.
The "Behind The Music" episode also touched on the not-so-glamorous life of Lil Wayne, such as his brush with the law that included an arrest for being in possession of drugs and an illegal weapon in the summer of 2007 and early 2008. It briefly tapped in on his controversial and popular "purple drank" concoction that he carried around with him in his signature Styrofoam cup. When asked about people's concern with his alleged addiction to the drink (which contains a mixture of prescription-strength cough syrup, soft drinks, and pieces of candy) the rapper stated that those same people need to mind their own business, because he will do whatever he wants addressing it by saying, "I don't care if there was heroin in my cup, it's my cup."
Having the "Behind The Music" series back on VH1 can closely be compared to reuniting with a long-lost friend when you need them the most. With the strong presence of reality TV on a channel that plays nothing but the aforementioned, the return of a series that is relative to music and its artists is a relief. The episode on Lil Wayne granted viewers access into the life of an artist who is helping to shape the music we hear today. It allowed us to see past his moniker and to see him as an individual. Lil Wayne was honest with his thoughts and did not attempt to come off in a way that was not him. Seeing the softer side of Lil Wayne as he spoke about his hometown of New Orleans and how Hurricane Katrina affected him gave great meaning to not judging a book by its cover.
The return of "Behind The Music" may be exactly what the music community needs and may even help with the low slump in album sales by allowing fans and non-fans to see a different side to the artists they know and love. As for Lil Wayne, the rapper is without a doubt artistic. His music may not be the kind of music everyone can completely understand, but it is music that is given to his fans from his heart. Lil Wayne made that clear by closing out his episode by stating, "Everything about me is music. Give me a canvas and I'll give you art."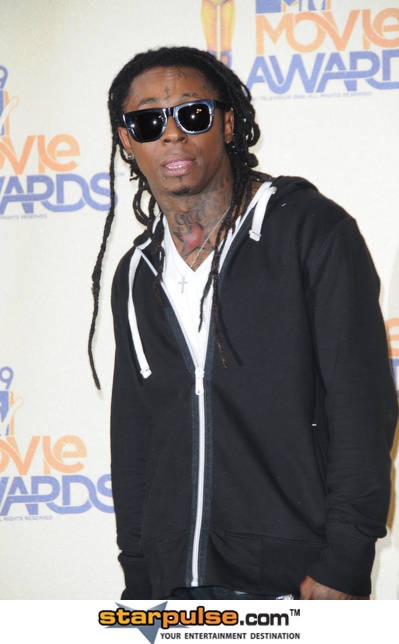 Image © Bob Charlotte / PR Photos
Story by
Samantha Greaves
Starpulse contributing writer