Lil Wayne: 'I'm On Seizure Medication'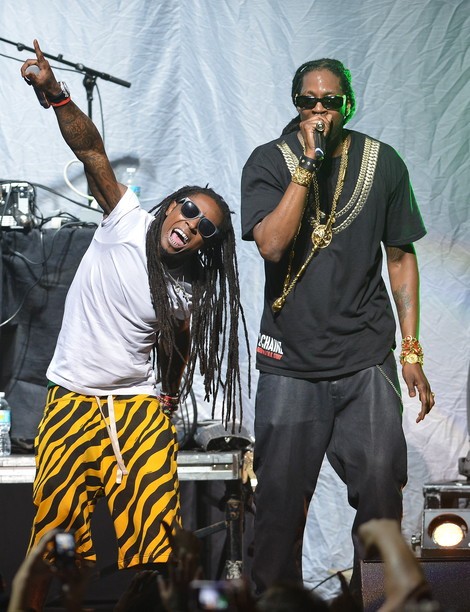 Lil Wayne is taking better care of himself following two scary mid-air medical emergencies that forced his plane to be grounded. Last month the rapper experienced seizure-like episodes on two different flights, and his planes were forced to land so he could be transported to the hospital.
The hip hop star just revealed he is taking medication to prevent the episodes from happening again. He was forced to make the admission after he became overheated during an interview in Louisiana.
He told MTV, "Please let them know that I have an air unit, but because of the sound, they don't want the air on, so it's super hot in here... I don't want y'all to think I'm on nothing, man. I'm on seizure medicine. That's all."
 
The singer's new health regimen also requires him to keep well hydrated.
He added, "They said I gotta drink four water bottles a day, that's what the doctors say. I just came from the doctor. I ain't drinking four water bottles, but everything's good."