Lil' Wayne Claims He Was Ejected From Miami Heat Game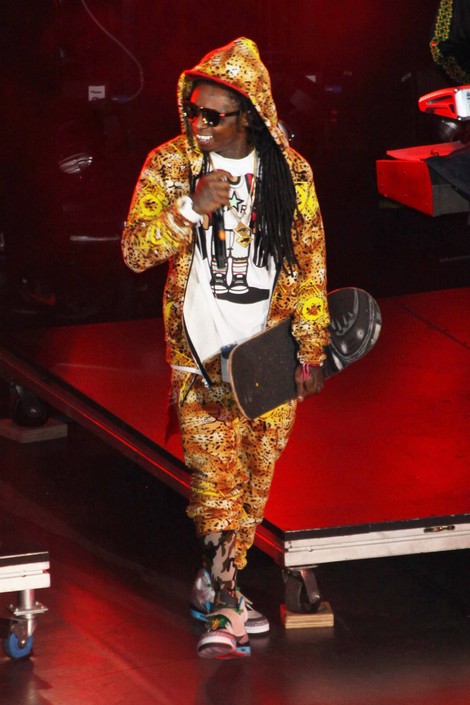 Lil' Wayne probably didn't expect to leave the basketball game between the Miami Heat and his favorite team the Los Angeles Lakers early - but according to the rapper, he was ejected simply for rooting for the wrong team.
He tweeted, "So I'm @ da Heat game right, rootin 4 da Lakers kuz dats my team & would u believe they got police 2 make me leave?! Wow! F#€k da Heat."
However, a bystander took to Twitter to add another side of the story after Lil' Wayne's message spread across his 10 million followers. "Random guy yelled at Lil Wayne at #MiamiHEAT game, Weezy looked back, gave him a mean stare & gestured he had a gun," the man tweeted.
He also posted, "Weezy just got into argument with security at the #MiamiHEAT game. He got kicked out for gun gesture."
Heat spokeswoman Lorrie-Ann Diaz emailed USA Today to explain Lil Wayne was not kicked out but instead chose to leave.