Lil Wayne Attempts To Get Into NBA Playoff Game Without A Ticket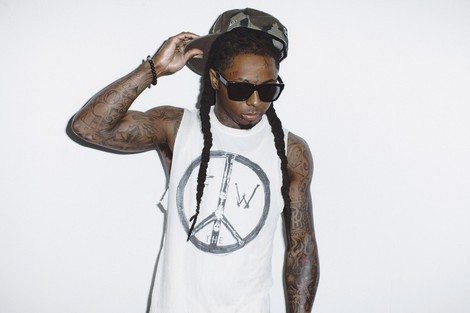 Lil Wayne made it seem like the Oklahoma City Thunder had a problem with him and denied him entry on Thursday (May 31) night to see the playoff game versus the San Antonio Spurs. It turns out the misunderstanding was his fault. He tweeted,"Going to go to the Thunder game tonight but was denied by the team to be in their arena. Wow."
After causing a bit of a stir, a rep for the OCT Thunder told TMZ, "We did not deny him. His representatives contacted us about court side tickets and we told them we are completely sold out." Oklahoma City sold out every home game this year, so Lil Wayne should have known better than just showing up and expecting special treatment.
"We'd love to have him at a game, but like anyone else, he needs a ticket," the representative added. Looks like Lil Wayne was just trying to stir up trouble and make drama. He ended his tweet with a "go Spurs," perhaps a jab at Oklahoma City.