Lil Wayne Apologizes To Emmett Till's Family Over 'Inappropriate' And Offensive Lyrics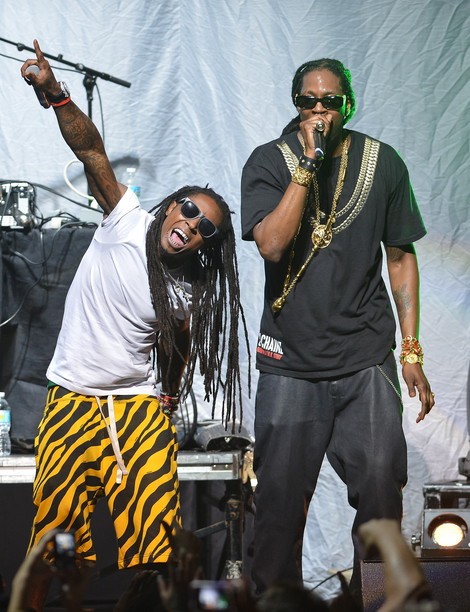 Rapper Lil Wayne issued an apology to the family of slain civil rights icon Emmett Till, a 14-year-old African-American who was beaten and shot to death for flirting with a white girl in 1955, over the lyrics he raps in Future's unauthorized remix "Karate Chop."

Wayne, real name Dwayne Carter, Jr., wrote an open letter to the family saying he won't ever use the lyrics -- which include the line "Beat the p**sy up like Emmett Till -- again.

"As a recording artist, I have always been interested in word play. My lyrics often reference people, places and events in my music, as well as the music that I create for or alongside other artists," he writes. "It has come to my attention that lyrics from my contribution to a fellow artist's song has deeply offended your family. As a father myself, I cannot imagine the pain that your family has had to endure. I would like to take a moment to acknowledge your hurt, as well as the letter you sent to me via your attorneys.

"Moving forward, I will not use or reference Emmett Till or the Till family in my music, especially in an inappropriate manner," the rapper continues. "I fully support Epic Record's (sic) decision to take down the unauthorized version of the song and to not include the reference in the version that went to retail. I will not be performing the lyrics that contain that reference live and have removed them from my catalogue."

But Till's family claims that Wayne's statement didn't actually include an apology and is nothing more than an acknowledgement that he hurt the family.

"While it's commendable that he has vowed to respect the legacy of Emmett Till and his memory to 'not use or reference Emmett Till or the Till family in his music,' this statement falls short of an apology, as none is mentioned," Airickca Gordon-Taylor, the Till family's representative, told TMZ.