Lil Kim Shocks Fans With Pregnancy Reveal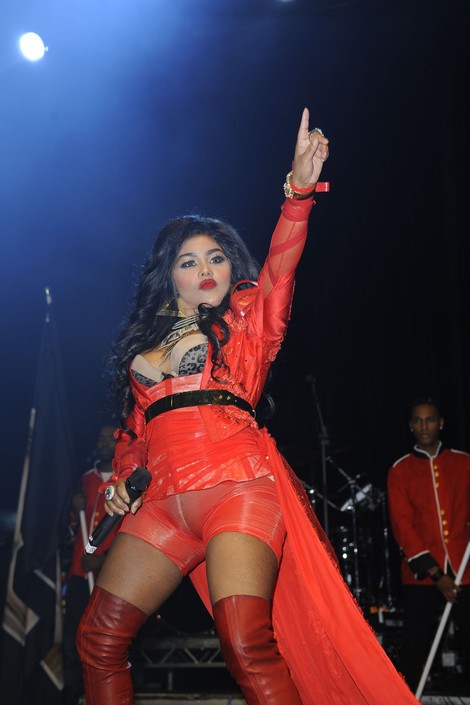 Rapper Lil' Kim stunned fans by showing off a baby bump during Fashion Week in New York City. On Wednesday night, the hip hop star appeared at The Blonds show looking noticeably rounder around her tummy.
The singer, real name Kimberly Jones, told Usmagazine.com: "I'm so excited! I'm a few months along, I can't wait to be a mom!"
During an afterparty, Lil' Kim, 39, went on stage and told the crowd, "I'm a mom, but I can turn it up a little!" before rubbing her stomach and performing her song "Lighters Up."
Being a mom won't slow the singer down. She explained, "I'm still going to work. I'm still going to be hardcore, the baby has made me even more of a beast!"
The father's identity is unknown.
Meanwhile, Lil' Kim's mixtape sequel to her 1996 solo debut "Hard Core" still hasn't been released following numerous setbacks. "Hardcore 2K13" was scheduled to drop in October 2013.