Lil Boosie Facing New Drug Smuggling Charges In Prison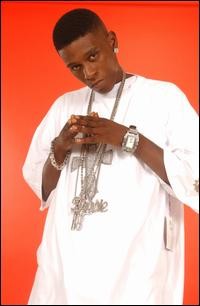 Incarcerated rapper Lil Boosie is facing extra time behind bars after he was accused of attempting to smuggle drugs into his prison cell for the second time in two months.

The hip-hop star, real name Torrence Hatch, is currently serving a four-year sentence for drug and gun possession and violating parole from a previous conviction.

He is also due to stand trial next month after pleading not guilty to a first-degree murder charge relating to a 2009 shooting in Louisiana.

But his legal woes have gone from bad to worse after he was indicted for reportedly conspiring to get hold of codeine syrup behind bars at the Louisiana State Penitentiary in Angola.

He has been charged with one count of criminal conspiracy to take contraband to and from a penal institution, and another of inciting a felony.

The new allegations could land Hatch an additional five years in prison, according to AllHipHop.com.