Lil Boosie Acquitted In Murder Case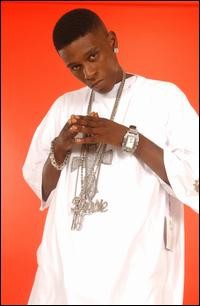 Rapper Lil Boosie has been found not guilty of hiring a hitman to kill a rival.

The hip-hop star, real name Torrence Hatch, went on trial last month in Louisiana on a first-degree murder rap, and stood accused of ordering Michael Louding to kill Terry Boyd in 2009.

Jurors retired to deliberate on Friday and it only took an hour to return a not guilty verdict.

And ecstatic Hatch, who is currently incarcerated on separate drug charges, pumped the air with his fist when he heard he had been acquitted.

District Judge Mike Erwin said, "You've been found not guilty. You stuck your fist up in the air and I can't exactly say that I blame you."

Louding is still facing murder charges in six deaths, including Boyd's.