Like Mother, Like Daughter: Lourdes Channels Madonna At 'Nine' Premiere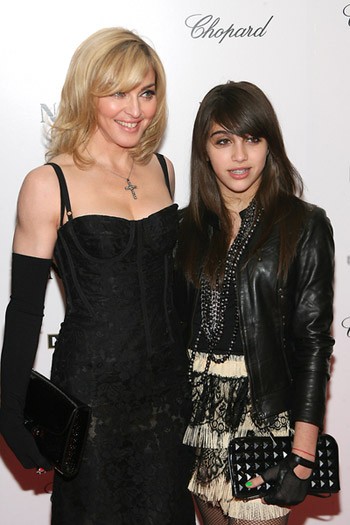 The fingerless gloves, lace ruffled skirt, and layered necklaces are certainly reminiscent of
Madonna
's look in the 80s. Rock on, Lourdes! The mother/daughter duo showed up at the "
Nine
" movie premiere in New York City yesterday. See their complete looks after the jump.
Madonna is adamant her children have a healthy attitude towards fame, even though they are growing up in the spotlight. She explained, "I think they're pretty balanced in terms of how they view fame and celebrity and things like that. I think it took them a while to adjust but they're okay."
"Nine" details the effort made by world-class filmmaker Guido Contini (
Daniel Day-Lewis
) in realizing his latest cinematic vision while simultaneously balancing his relationships with the many passionate and influential women in his life, including his mistress, Carla (
Penelope Cruz
), and wife, Luisa (
Marion Cotillard
).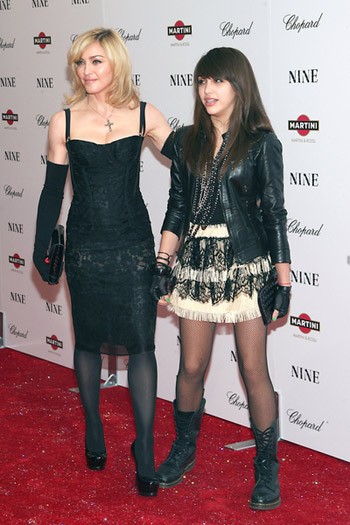 Image © Sylvain Gaboury / PR Photos
Click the pics for gallery & larger images