Like Mother, Like Daughter: Kris Jenner Tries To One-Up Daughter Kendall In New Bikini Shots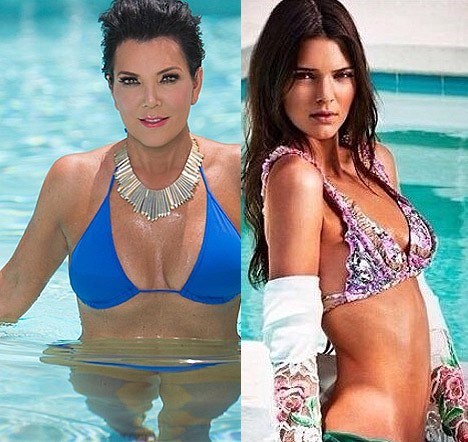 Kendall Jenner is hard at work as an aspiring model, posting two new shots to her Instagram page while wearing a bikini top and short-shorts over the weekend.

But mom Kris Jenner was out to steal some of her daughter's thunder on Sunday after Kendall shared an image from her latest Agua Bendita shoot.

The 17-year-old, who is the face of the swimsuit brand's 2014 line, also posted an image on Friday, both pics showing her in bikini tops and taking down her shorts.

Mom Kris, on the other hand, chose to set up her shot in her swimming pool, wearing a blue bikini with a flashy gold necklace.