Lifetime To Air 'Saved By The Bell' TV Movie In September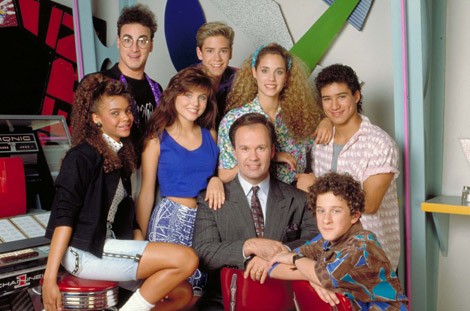 Days after news that the Lifetime TV network is set to bring a movie about the life of late pop star Aaliyah to the small screen, the network has announced plans to bring another biopic, of sorts, to the network.

A made-for-TV movie about syndicated teen sitcom Saved by the Bell is now on the network's slate and set to debut on September 1.

The film, called "The Unauthorized Saved By The Bell Story," will chronicle the show from a behind-the-scenes perspective based on interviews with cast and crew members. The movie will also pull material from Dustin Diamond's memoir "Behind the Bell," which was released in 2009 and shed light on the cast's off-screen lives.

"Saved by the Bell" ran for four seasons and wrapped in 1993. The show starred Diamond, Elizabeth Berkley, Mark-Paul Gosselaar, Lark Voorhies, Tiffani Thiessen Dennis Haskins and Mario Lopez.