Liberty Ross Opens Up About Estranged Husband Rupert Sanders' Affair With Kristen Stewart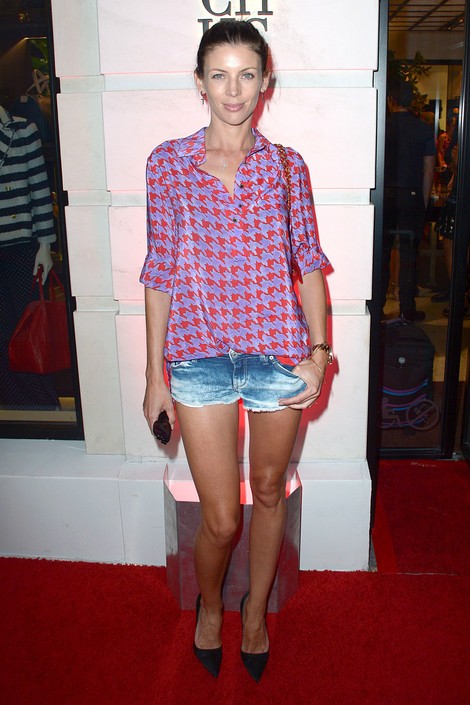 Model Liberty Ross has opened up about the 2012 fling between her husband, director Rupert Sanders, and actress Kristen Stewart, calling it "the worst" thing she ever went through.

Sanders was photographed kissing Stewart, who played the lead in his film "Snow White and the Huntsman," in the spring of 2012.

"It was horrible. It was really the worst. I have no words to describe what we went through," she tells Vanity Fair magazine. "But I think, for me, something always has to completely die for there to be a rebirth. And, for me, I feel like I'm going through a rebirth."

Ross found out about the affair shortly before the photo went public, and she says she stayed at a friend's house to avoid the media frenzy.

"I was able to be there completely secluded," she says.

Ross filed for divorce earlier this year despite trying to work things out, something she says Sanders wanted to do, but she couldn't deal with.

"It's been very strange for me because my parents have been together for 50 years, so divorce is something I never, ever thought I would do," she says. "I'm not a quitter. I've done everything I could to be the perfect wife and mother and really support my husband. But I didn't have any more to give, you know?

"We were together for 16 years, and that in itself is really beautiful. And we've created two exceptional lives together."

The fling ended up destroying Stewart's relationship with then-boyfriend Robert Pattinson as well. The couple split earlier this year after trying to work things out.

Ross is currently dating music mogul Jimmy Iovine.