Liam Payne Responds To Weight Critics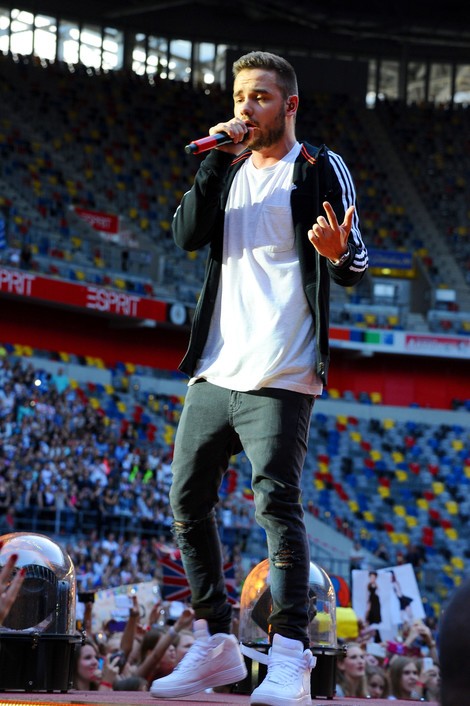 The last thing Liam Payne expected when he uploaded a playful shot of himself shirtless was a wave of criticizers calling him overweight.
Last week the One Direction star took a photo on the back of a boat in swim trunks and censored it to make it appear he was nude. After the unedited picture was posted to his Instagram account, several people began calling him fat and out of shape.
Over the weekend Liam decided to take on the haters, stuffing his shirt and posing in a new picture. He wrote, "I mean OH MY GOD I'm just so fat these days I think I need help! quick someone take the cookie jar."
Yesterday he followed it up with a Body Mass Index report that stated he was "Normal Weight." The singer told his fans in the caption, "Now just because I'm sick of seeing this everyday so I just want to clear up what the media do to people these days. Is it wrong to be normal? Or do I have to look like an Olympic swimmer just to get your approval into the cool kids or can I accept that the person I truly love thinks I'm the coolest kid in town anyway? Think I'll vote the second one ;) enjoy your day people."
Fans have called the response "perfect" and if his girlfriend Sophia Smith loves him the way he is, we agree!