Liam Neeson On Deck For 'Battleship'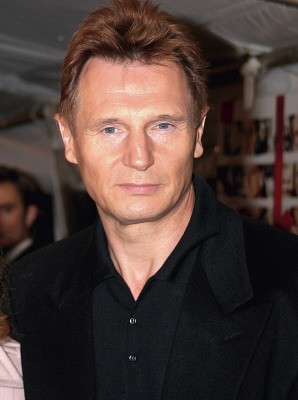 Variety is reporting that Liam Neeson has signed up alongside Alexander Skarsgard, Brooklyn Decker, Taylor Kitsch and Rihanna in Universal's 'Battleship' movie.  Neeson was a last minute addition as the movie officially starts shooting today and is reported to play the character Admiral Shane.  Not much is known about the plot or it's characters although it is reported that Taylor Kitsch is playing a naval officer and Shane's (Neeson) future son-in-law.  Decker is playing Shane's daughter/Kitsch's fiancé and Skarsgard will play Kitsch's brother.  Got all that? 
The movie is set for a May, 2012 release and is being pitched as a "battle which takes place across the seas, over the skies and land in a battle for planet survival against a superior force." 
I liked Neeson in the A-Team and he hasn't starred in a major blockbuster since Batman Begins.  He certainly has had his eye on the big, tent pole blockbusters lately (Clash of the Titans and The A-Team) and now is the biggest star in 'Battleship' which has me feeling a bit more optimistic about the project.
What's your take?  Sound off in the comments below.