Liam Neeson Contemplates Becoming A Muslim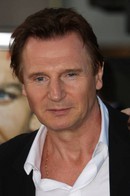 Irish actor Liam Neeson is considering converting to Islam after becoming fascinated by the religion while filming in Turkey.

The Taken star grew up as a devout Catholic who acted as an altar boy at his local church and was even named after a priest.

However, during a trip to Istanbul to shoot a film, he was moved by Muslims' Call To Prayer, which takes place five times a day to summon followers to worship.

He says, "The Call to Prayer happens five times a day and for the first week it drives you crazy, and then it just gets into your spirit and it's the most beautiful, beautiful thing. There are 4,000 mosques in the city. Some are just stunning and it really makes me think about becoming a Muslim."

Neeson admits he has always been both fascinated and baffled by religion, adding, "I was reared a Catholic but I think every day we ask ourselves, not consciously, what are we doing on this planet? What's it all about?
"I'm constantly reading books on God or the absence of God and atheism."