Liam Hemsworth Talks Miley Cyrus, 'The Expendables 2' & More In Men's Health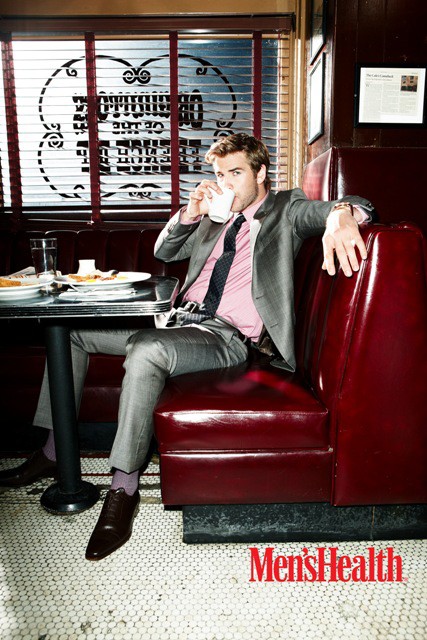 Liam Hemsworth, star of "The Hunger Games" and Miley Cyrus' actor fiance, recently opened up to Men's Health magazine about his career, his love life and his red-carpet style.
Liam, 22, and Miley, 19, got engaged in May after a three-year romance. The couple co-starred in "The Last Song" together. Liam says that Miley is "an extremely strong, intelligent, supportive person."
He stars in the upcoming action film "The Expendables 2," which hits theaters on Aug. 17. He appears along such action greats as Sylvester Stallone, Jason Statham, Bruce Willis and Arnold Schwarzenegger.  "There wasn't the testosterone or ego you might expect on a set like that. Everyone was so cool and professional," he explains.
During filming, Liam got an unexpected kick from Jean-Claude Van Damme. "It was a present from him, in a weird way. I was honored to be kicked by him," he says.
As for fashion, the actor has certain preferences. He notes, "I like suits that are fitted. And I usually stick to grays, whites, and blacks." And we think he looks great on the red carpet! But clothing wasn't always so important to him. "I used to wear my brothers' hand-me-downs, which were all too big on me," he admits.
So how does he maintain his figure?  "I love going to the gym, sweating, running around, feeling like I'm having a heart attack. I like the physical side of boxing—it's fun to punch a bag for 20 minutes—but I also feel mentally strong when I box, I feel good in my own body," he says.
Read the full story here. The latest issue of Men's Health hits newsstands on Aug. 7.