Liam Hemsworth Reaches Out To Ex Miley Cyrus Over Health Scare, Actor Reportedly 'Extremely Worried'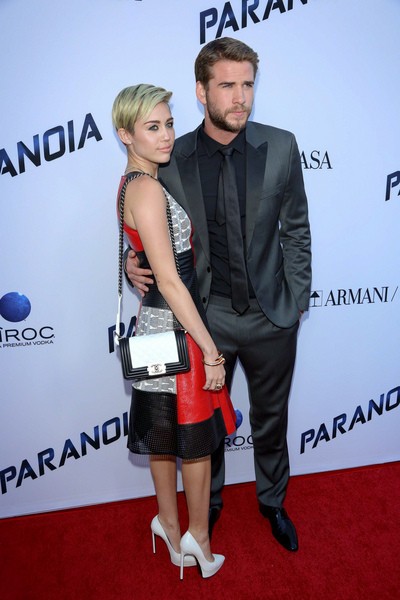 Liam Hemsworth has reportedly gotten in touch with ex-fiancee Miley Cyrus, who has been hospitalized since earlier this week after an allergic reaction to some medication, over concerns for her well-being.

The actor "still cares about Miley" according to website Showbiz Spy, which reports that a source told them about Liam's concern.

"He was extremely worried when he heard Miley was hospitalized, so he got in touch to find out how she is... They didn't work out as a couple, but he still wants to know that she's okay," the source said.

Liam and Miley split last Septemeber after just over a year of being engaged. They met and began dating in 2009 while filming "The Last Song."

Miley had a severe allergic reaction to some antibiotics she was taking for a sinus infection on Tuesday, and was hospitalized and forced to cancel two shows in Missouri. Doctors said the reaction could take up to nearly a month to subside.

The singer was forced to cancel the remaining U.S. dates on her "Bangerz" world tour, all of which will be rescheduled later this year. The European leg of the tour is set to kick off on May 2, and she should be cleared to head back out on the road by then.

Miley has been vocal on twitter about being cooped up in a hospital room for the last few days.

"I hate this. & I hate hospitals. & I hate needles. & I hate laying in a bed bored AF (as f**k) & I hate feeling like crap," she said after just her first day.