Liam Hemsworth Moves Into Bachelor Pad In Australia - Far Away From Miley Cyrus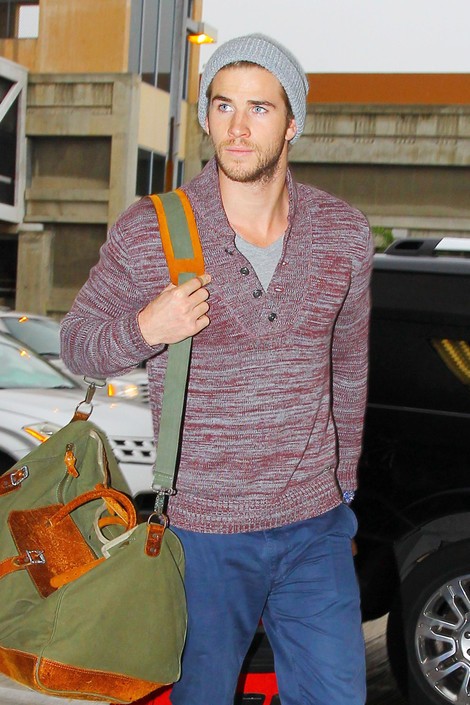 Liam Hemsworth is reportedly moving into a bachelor pad quite far from (former?) fiancee Miley Cyrus. This latest move indicates he and Miley are definitely on a break.
Cyrus fueled split reports earlier this month by stepping out without her engagement ring, just days after slamming a tabloid report suggesting she had called off her wedding. Tongues started wagging after Hemsworth was spotted getting a ride home with actress January Jones from an Academy Awards after party. He also reportedly had his eyes on Emma Watson at the soiree - which he attended solo.

According to E! News, Hemsworth's parents purchased a property in Australia for their son late last year for $1.6 million. It's where the "Hunger Games" star has been staying as he spends time with his family while on a break from Miley.

Hemsworth has been spotted buying supplies for his new digs, and a source claims the actor doesn't seem sad or happy but is enjoying hanging out with family and friends. His new place includes three bedrooms and two bathrooms and is set on 6.2 acres with a beautiful view of the ocean.
Meanwhile, Hemsworth pulled out of an appearance at the world premiere of his new movie Empire State next week. He has chosen to skip the Gasparilla International Film Festival in Tampa, Florida.