Liam Hemsworth Distances Himself From Miley Cyrus At 'Rush' Premiere In London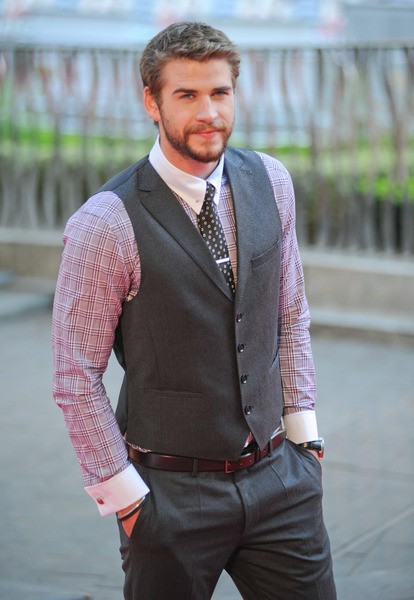 While Miley Cyrus was making headlines for her racy performance at the MTV Video Music Awards (VMAs), her boyfriend Liam Hemsworth jetted off to England to support his brother Chris at the "Rush" film premiere in London.
The actor looked dapper in a vest and plaid button-down shirt. He and Chris attended an afterparty at Marylebone One later that night.
Conspicuously missing was Liam's girlfriend. The couple was last seen in public at the "Paranoia" film premiere in Los Angeles on Aug. 8. And even then, an observer told Us Weekly "they acted as if they were strangers."
Cyrus' provocative behavior at the VMAs may have led the actor to distance himself from the star. She performed "Blurred Lines" with Robin Thicke in a skintight flesh-colored bikini and rubbed herself against the singer while making obscene gestures with a foam finger.
According to RadarOnline, friends and colleagues are urging Liam to call it quits with the singer/actress. A source told the website: "It's not just Liam that Miley is pushing away…his entire team is urging him to part ways with her because she's nothing but negative for his reputation and career."

The source added: "Liam is a serious actor with a growing career, while Miley has just turned into a joke."